We can all safely agree that GoPros are wonderful little devices that can capture some awe-inspiring moments.
So when Joseph P Griffin received one as a gift from his son, Griffin decided to use it to create a once-in-a-lifetime guide to Las Vegas, where he was on holiday.
The only problem however, is that Griffin forgot one of the golden rules of filming: make sure your camera is pointing the right way.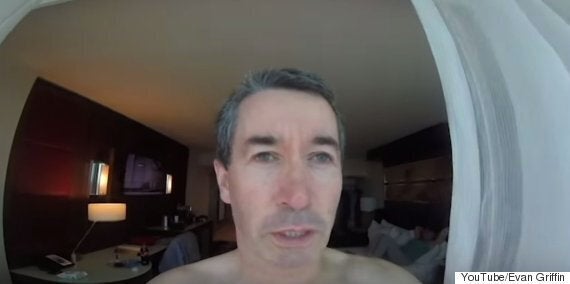 The holidaymaker's spectacular fail resulted in one very hilarious tour of Las Vegas.
He began by filming a "view of the mountains" from his room, without realising that his camera was filming his face. Yes, it's painful to watch.
Griffin's son posted the video to YouTube with the title "An Irishman In Vegas."
Commenting on the footage he writes: "So... Gave my Dad my GoPro while he was in Las Vegas, I did not, however, instruct him on how to use it, so my dad being my dad, and a culchie, didn't know which way to point the fucking thing..."
The video was posted on November 13 and has since been viewed over a million times.