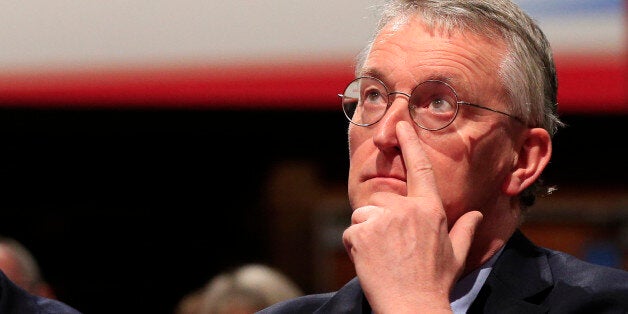 Shadow foreign secretary Hilary Benn has refused to rule out quitting Labour's frontbench should Jeremy Corbyn go ahead as planned and attend a meeting of the Stop the War Coalition next month.
Benn also distanced himself from the Labour leader's position on whether he would order police to kill terrorists during an attack and whether it was right for the government to have killed Jihadi John in a drone strike.
The Labour leader yesterday said he was "not happy" with the idea of British police having a "shoot-to-kill" policy during a Paris-style attack on the streets of London.
Pressed on whether he agreed with Corbyn, Benn told BBC Radio 4's Today programme: "I can't answer for Jeremy."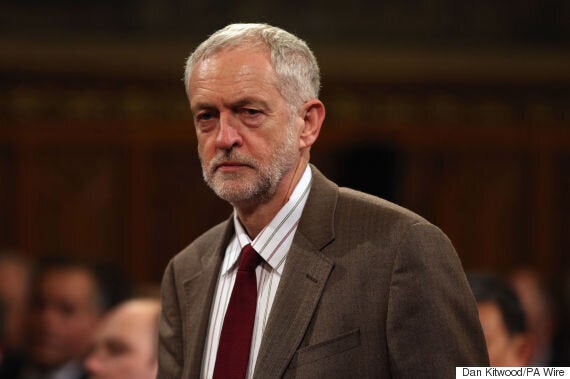 The shadow foreign secretary also struck a different tone on whether the UK and US were right to try and assassinate Isis extremist Mohammed Emwazi in Syria.
Corbyn had questioned the legality of the strike and said said it would have been "far better" if the Briton who was responsible for murdering several Western Isis hostages had been put on trial.
But Benn told the BBC while "of course if someone can be arrested you want to bring them before a court of law" there was "no prospect of going into the centre of Raqqa and trying to arrest him".
At the PLP last night, MPs asked Corbyn if he agreed with the Stop The War Coalition article that had this weekend claimed that Paris had "reaped the whirlwind of western support for extremist violence in the Middle East". The Labour leader is due to attend a meeting of the group in December.
Asked twice if he could remain as shadow foreign secretary if Corbyn went to the meeting, Benn criticised Stop the War but dodged the question. "It was wholly wrong to say that, this is not the fault of the French," he said. "It is the fault of the attackers they represent a threat to all of us."
And asked if Corbyn should attend the meeting, he said: "That is a decision for Jeremy.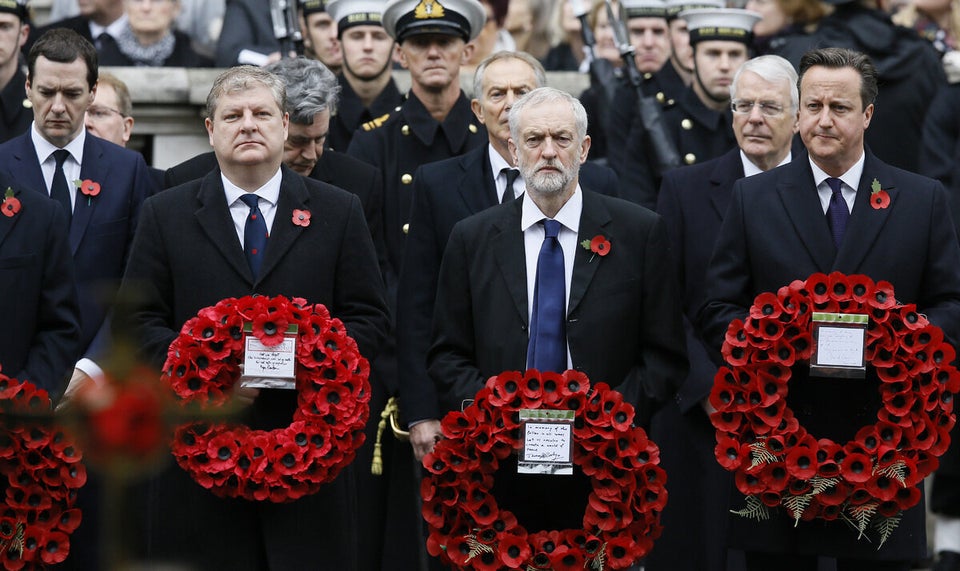 Jeremy Corbyn Labour Leadership
David Cameron last night sought to exploit the internal-Labour row as he ridiculed those who suggested Emwazi ought to have been brought to a trial and face justice for his crimes.
"Those who say we should have somehow arrested Jihadi John, don't get the reality of the world we are in," the Prime Minister said in a speech to the Mansion House in the City of London.
At the meeting of Labour MPs last night, The Huffington Post understands that Ann Coffey MP said: "When people are getting shot in cafe terraces in Paris, we don't want to be ruminating about shoot to kill policies." There was banging of tables when others said Corbyn's line on 'shoot to kill' was wrong.
On "shoot to kill'"tactics, Angela Smith said her constituents would not understand why Labour would sit on its hands in a situation where people were being held at gunpoint by Isis terrorists.
Popular in the Community