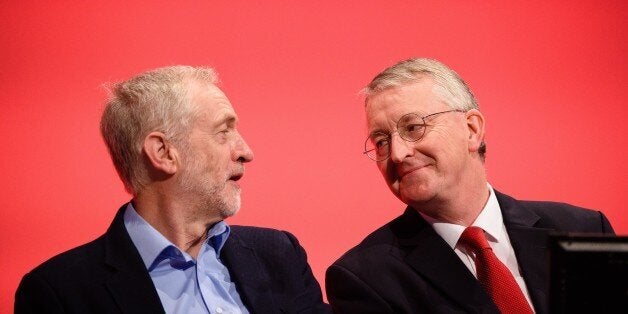 Jeremy Corbyn risks an "exodus" from his top team if his Shadow Foreign Secretary, Hilary Benn, was to quit, a Labour frontbencher has told The HuffPost UK.
Mr Corbyn spoke at the weekly Parliamentary Labour Party (PLP) meeting after suggesting in a round of interviews he would not give his MPs a free vote on Britain joining Syria air strikes and his unease at Jihadi John not being brought to trial.
By contrast, Mr Benn won loud applause for his denunciation of ISIL. Referring to their catalogue of beheadings, rapes, killings of homosexuals, he told MPs: "They are without doubt, fascists."
The HuffPost UK spoke to one member of the shadow ministerial team, who said that his leader's views on shoot to kill were "appalling".
He said: "I have no idea why he ventured into the shoot to kill stuff. There has been a notable change in the emails I'm getting in now - he's well out of step with public opinion on this. I'm not thinking of quitting yet, but if Hilary Benn were to resign I think there would be an exodus."
The comments underline further the divide between the left and right of the party.
MPs questioned the leader over an article published by the anti-war pressure group Stop the War titled: "Paris reaps whirlwind of western support for extremist violence in Middle East". Mr Corbyn was chairman of Stop the War until stepping down in September. The article was deleted but remains online.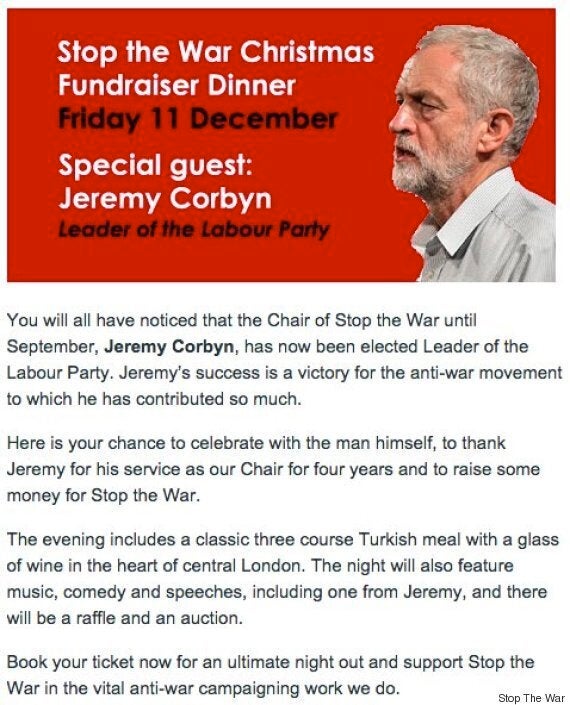 The Labour leader is due to attend the fund-raiser
The Labour leader today made an apparent U-turn on his position on the use of force during terrorist attacks.
In an interview with BBC Radio 4's Today programme this morning, Mr Benn refused to rule out quitting Labour's frontbench should Mr Corbyn go ahead as planned and attend the Stop the War event.
Asked twice if he could remain as Shadow Foreign Secretary if Mr Corbyn went to the meeting, Mr Benn condemned Stop the War's article but dodged the question. "It was wholly wrong to say that, this is not the fault of the French," he said. "It is the fault of the attackers they represent a threat to all of us."
Related