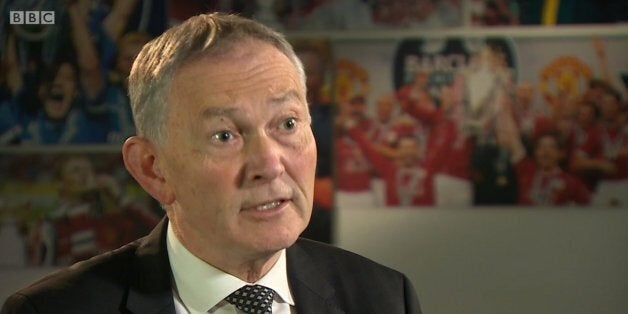 Football fans will be subject to extra security checks at grounds this weekend, as the Premier League boss admitted staff would be on "extra high alert" following the Paris terrorist attack.
Richard Scudamore revealed there would be more "frisking" of fans, as the domestic league kicks back into action following the international break.
Apart from the three suicide bombers, just one other person was killed in the blasts outside the stadium - explosions which could be heard by French and German players taking part in a game at the time.
In an interview with BBC's Newsnight, broadcast just hours after England played France in a friendly at Wembley, Mr Scudamore was asked if there would be greater security at this weekend's games.
"Absolutely there will," he replied. "We've been on high alert at Premier League games for a considerable amount of time. If you think we're going to be on extra high alert this coming weekend, of course we are.
"The club secretaries are all meeting tomorrow and there will be a discussion and there will be a briefing and there will be further guidance issued again over the next coming days before the games start at the weekend.
Mr Scudamore added: "Ultimately if somebody is absolutely hell-bent, and that is really the word in terms of making something terrible happen, you can't entirely rule it out and you can't entirely stop it."
Prime Minister David Cameron, Labour leader Jeremy Corbyn and Prince William all attended the game, which England won 2-0.
German police said "concrete" evidence of a terror attack was discovered, and the stadium was evacuated.
Despite initial reports, no explosives were found near the stadium.
Popular in the Community