Students from across the UK are walking out of their lectures on Tuesday to protest against the government's treatment of migrants.
Organised by the National Union of Students (NUS), the protest aims to encourage students to stand in solidarity with migrants, as well as help tackle "anti-migrant rhetoric and policies" in the UK.
Mostafa Rajaai, NUS' international students' officer said students wanted to send a "clear message" to the government that they "overwhelmingly reject" the direction the UK has adopted towards immigration.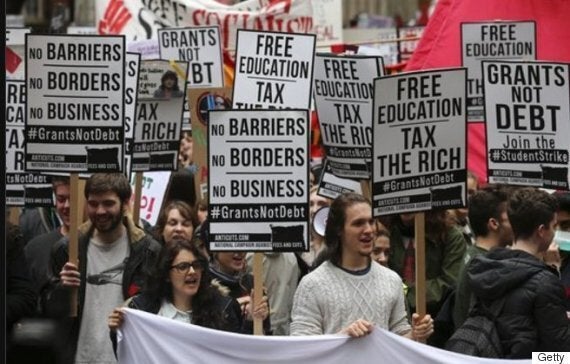 Students protesting in London earlier this month
"The failure to respond adequately to the refugee crisis, the mistreatment of international students and the constant attacks on migrants' rights are all part of the wider anti-migrant sentiment which is on the rise in the UK political establishment and we wholeheartedly oppose it," she said.
A mock checkpoint is being set up at University College, London, where students will be asked to sign in at a "border" before entering.
"This might seem like a stunt but it is a reality for many international students who have their attendance monitored and live under the threat of deportation if they don't find work," explained Raquel Palmeira, who is a representative of the National Campaign Against Fees and Cuts (NCAFC) group.
Many of also marched under a "No barriers / no borders" banner, calling for an end to deportations which they say are "an act of violence that cannot be justified".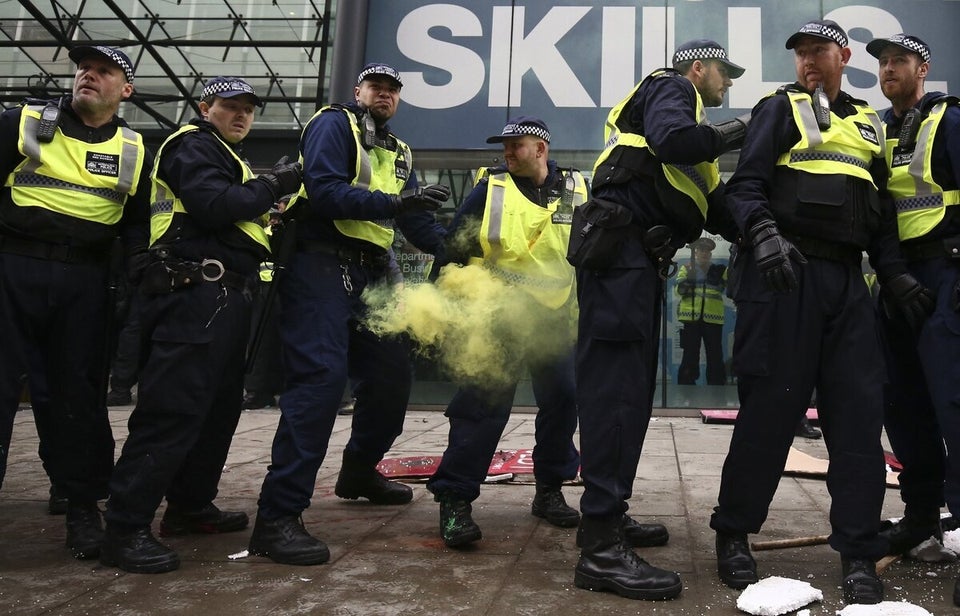 Students Demonstrate In Favour Of Free Education