England fans are marking the visit of the French national football team in a poignant way.
The teams will play a friendly game tonight at Wembley, marking the first match since the Paris terror attacks, which have so far claimed up to 129 lives.
To mark the occasion and to pay tribute to the victims of the mass-killing, home supporters are being encouraged to sing the French national anthem, La Marseillaise.
Lyrics to the anthem are going to be shown on big screens at the stadium.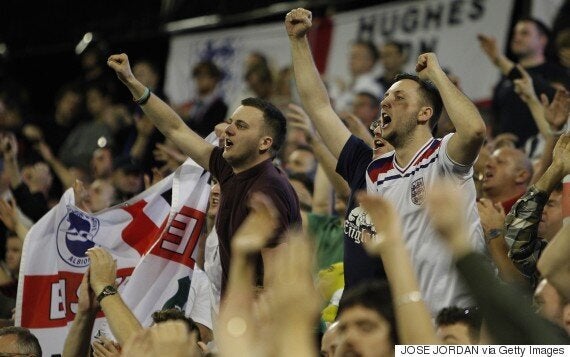 England fans are going to pay tribute to the victims of the Paris terror attacks
Other tributes will also be made to mark the visit of the French team, in the wake of the tragic circumstances.
England fans, who have traditionally held up cards to form a huge cross of St George, will instead create a French Tricolor, while both teams will wear black armbands.
Around 70,000 fans are expected to attend the match which will be preceded by a minute's silence.
Wembley's iconic arch will also remain illuminated by the French Tricolore, with France's national motto Liberté, Egalité, Fraternité also on display.
The decision to proceed with the football match was announced by the Home Secretary Theresa May following a Cobra emergency committee meeting.
"We are in absolute solidarity with the people of France and together we need to show that the terrorists will not win and we will defeat them," she said.
La Marseillaise: full lyrics

Allons, enfants de la patrie,

Le jour de gloire est arrivé.

Contre nous, de la tyrannie

L'étendard sanglant est levé.

Entendez-vous, dans les campagnes,

Mugir ces féroces soldats?

Ils viennent jusque dans vos bras

Égorger vos fils, vos compagnes.

Aux armes, citoyens!

Formez vos bataillons,

Marchons, marchons!

Qu'un sang impur

Abreuve nos sillons.
The Islamic State has claimed responsibility for the series of coordinated attacks across Paris, in what the French president described as "an act of war".
At the Bataclan theatre the gunmen held hostages and French security forces raided the concert theatre, where an American rock band had been playing. The death toll from that attack stands at around 80.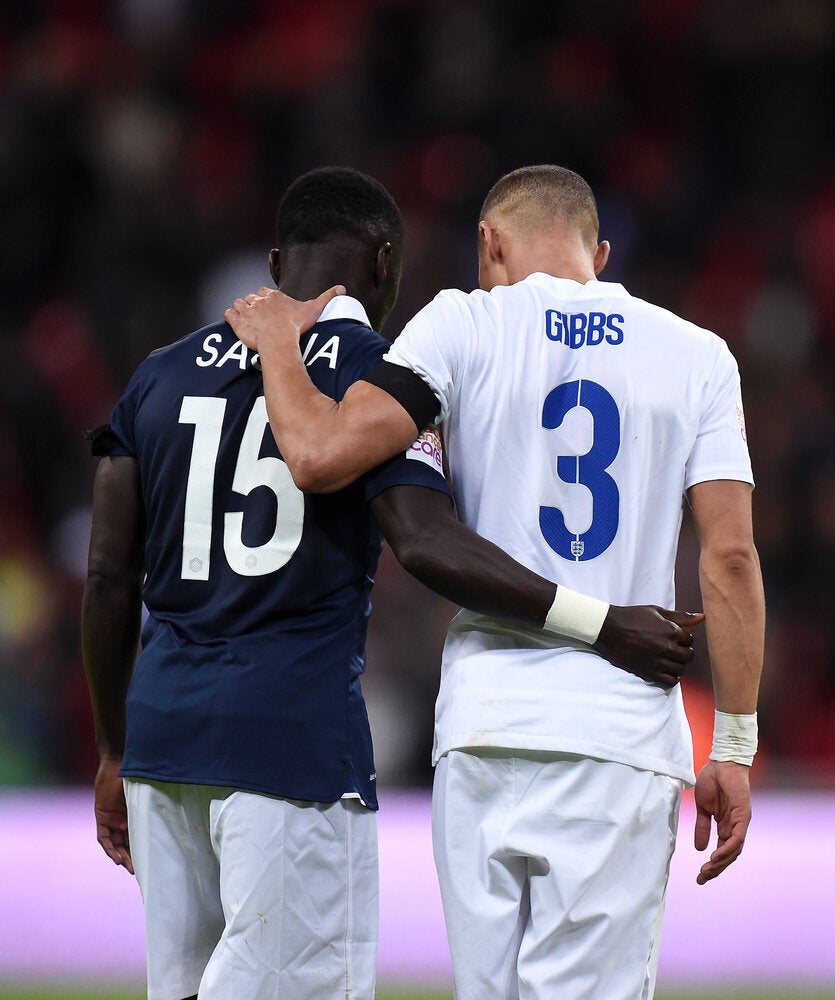 England v France
Popular in the Community