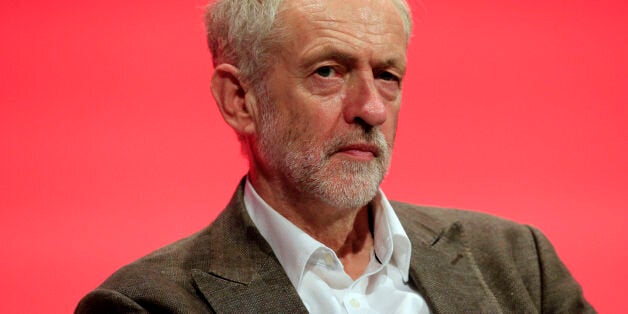 Jeremy Corbyn has urged Labour MPs, members and trade unionists to visit their local mosque in a show of solidarity with the UK's Muslim population in the wake of the Paris attacks, HuffPost UK has learned.
The Labour leader told his party's ruling National Executive Committee (NEC) yesterday that it was important to underline community cohesion at a time when Muslims could face a backlash over the ISIL terrorism.
Local visits to mosques across the country would send a strong signal that Britain was united in the face of extremism and help to head off attempts by the far-right to scapegoat millions of Muslims, one party source said.
Mr Corbyn's remarks came as the Muslim Council of Britain and other groups took out an advert condemning the Paris murders and pointing out how ISIL was a perversion of the Islamic faith.
The MCB also repeated its "the values of pluralism and tolerance" and stressed that the terrorists must not succeed in turning communities against each other.
The ad, headlined Terror in Paris and accompanied by an image of the Eiffel Tower, reiterated the message that acts of terrorism and murder are not "sanctioned" by Islam.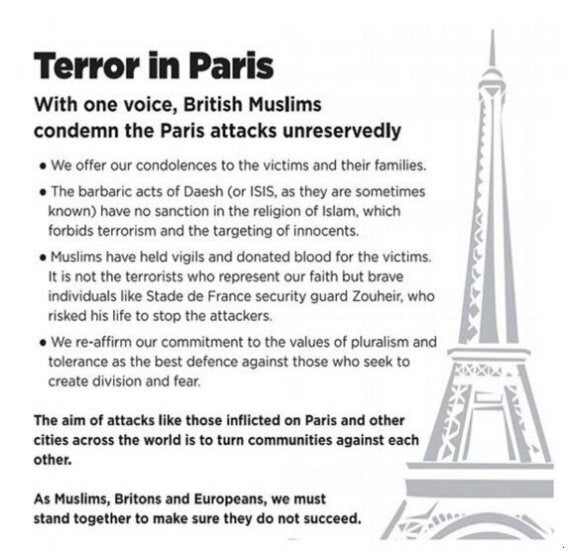 The advert praised a Muslim security guard who reportedly risked his life to stop a suicide bomber from entering the Stade de France last Friday.
It reads: "With one voice, British Muslims condemn the Paris attacks unreservedly. We offer our condolences to the victims and their families.
"The barbaric acts of Daesh (or ISIS, as they are sometimes known) have no sanction in the religion of Islam, which forbids terrorism and the targeting of terrorists."
"Muslims have held vigils and donated blood for the victims. It is not the terrorists who represent our faith but brave individuals like Stade de France security guard Zouheir, who risked his life to stop the attackers."
HuffPost reported this week how a hair salon manager has paid tribute to a Muslim taxi driver who picked him up in the aftermath of the Paris terror attacks.
Ahmed Fowad, who belongs to the Ahmadiyya Muslim Youth Association, responded to a social media user who had tweeted "#MuslimsAreNotTerorist' [sic] along with pictures of various groups burning national flags.
Fowad uploaded a screenshot of a letter from David Cameron, who had written to his youth association thanking the group for its fundraising efforts, along with the message, "unfortunately Muslims like us don't make headlines, poppy burners do. We raised £400k for @PoppyLegion".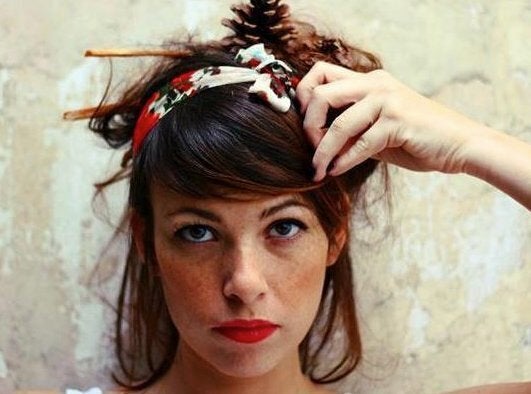 Victims of the Paris attacks named