A heart-broken husband has penned a letter to the gunmen who shot and killed the "love of my life" in last week's Paris attacks, vowing to raise their 17-month-old son "happy and free".
Antoine Leiris, whose wife Helene Muyal-Leiris was among 89 people killed in the Bataclan rampage on Friday, released a touching tribute on social media.
He told Isis fighters, who tore through the French capital and killed 129 in their wake, "I won't give you the gift of my hatred" in the two-minute audio clip.
Speaking in English, Leiris said he would raise his son Melvil "happy and free" and told those who slayed his 35-year-old wife: "Hatred with anger is falling victim to the same ignorance that has made you what you are."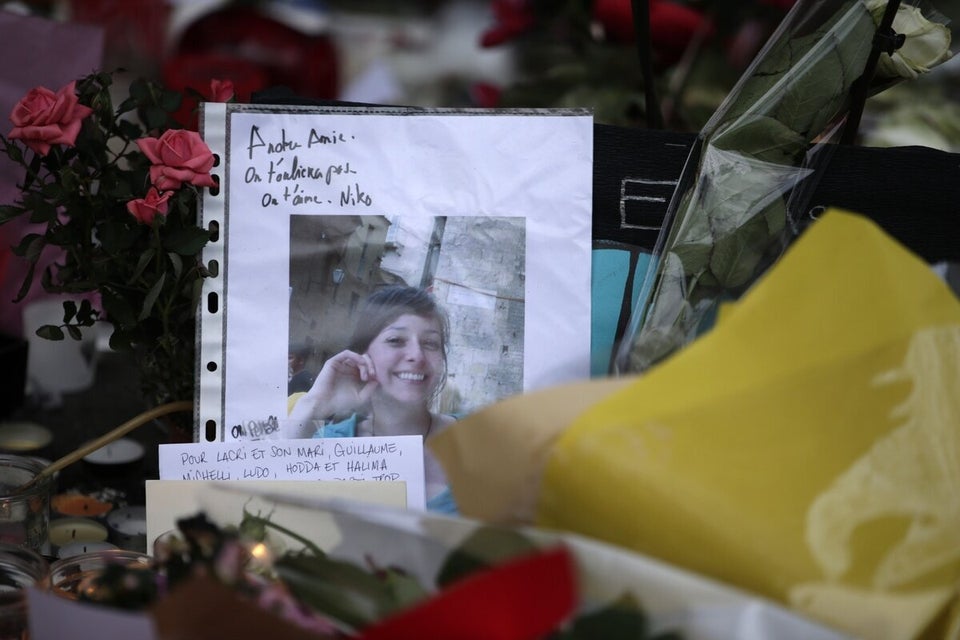 Tributes Outside The Attack Sites
The widower continued: "We are just two, my son and me, but we are stronger than all the armies in the world.
"I don't have any more time to devote to you, I have to join Melvil who is waking up from his nap.
"He is barely 17-months-old. He will eat his meals as usual, and then we are going to play as usual, and for his whole life this little boy will threaten you by being happy and free.
"Because no, you will not have his hatred either."
Related