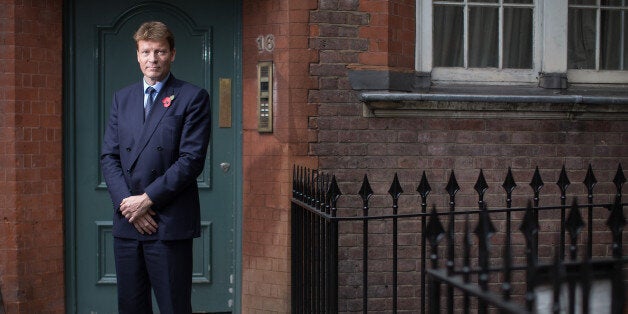 The terrorist attacks in Paris prove the UK is not safer in the European Union, a leading backer of Leave.EU claimed today.
Speaking at a press conference this morning, businessman Richard Tice attacked the idea that Britain's security is strengthened through its Brussels membership.
Addressing activists, journalists and Ukip leader Nigel Farage in Westminster this morning, Mr Tice said: "Never again should the In campaign, after the tragic events of last Friday night, never again should they say the United Kingdom is safer in the European Union.
"It is Nato our armed forces and the police who provide our security, not the European Union."
After being questioned about using the Paris attacks, in which 129 people were murdered, as an example of why Britain should leave the EU, Mr Tice said: "It's the IN campaign who say the EU makes us safer. The European Union is supposedly about access to the single market, it's nothing to do with security."
When asked about the comments after the event, Mr Farage said: "What's happened is ghastly but we've got to ask ourselves some big questions.
"We have a problem already and to my mind if we allow access to countless millions without any means or ability of checking who they are we're adding to a problem that already exists within our countries."
Leave.EU used the event to unveil a team of campaigning experts, including American referendum guru Gerry Gunster, as part of it ongoing operation.
Ukip backer Arron Banks, who is one of the key figures behind the organisation, revealed Leave.EU has already spent £2million on its campaign, and claims to have the backing of more than 1,300 councillors and 300,000 registered supporters.
Lucy Thomas, Deputy Director of Britain Stronger in Europe, hit back at claims being in the EU did nothing for UK security.
She said: "Richard Tice claims that 'the EU has nothing to do with security' but nothing could be further from the truth.
"He should look at the facts: terrorists can be brought to justice under the European Arrest Warrant which wouldn't be the case if we left. Britain is better off, stronger and, crucially, safer in Europe."