A poignant message of hope is being displayed outside the Bataclan theatre, where 89 people were gunned down in a massacre on Friday.
The message, reading 'Liberty is an indestructible monument', hangs above a mass of flowers, candles and tributes laid outside the building.
The message was displayed as French police lay siege to the apartment of a number of suspects behind the attacks.
As the security operation gets underway two people, including a woman who detonated a suicide vest, have been killed, and four police officers have been injured. One person remains holed up inside an apartment.
A woman in a suicide vest is thought to have blown herself up as officers began to raid the flat.
The alleged 'mastermind' Abdelhamid Abaaoud is said to be hiding in the apartment in the Saint-Denis suburb, close to the Stade de France national stadium.
Police anti-terrorist officers raided the flat in a pre-dawn operation and a shoot-out followed. A numbers of police officers were also injured in the shoot-out.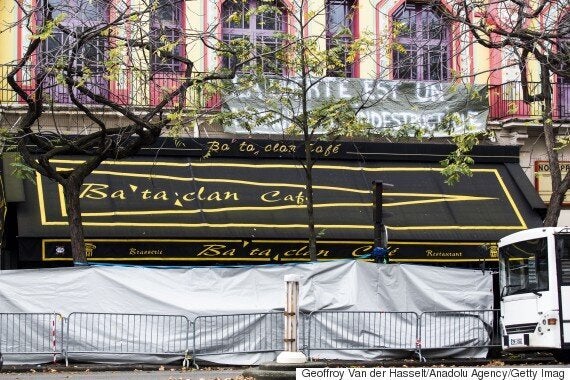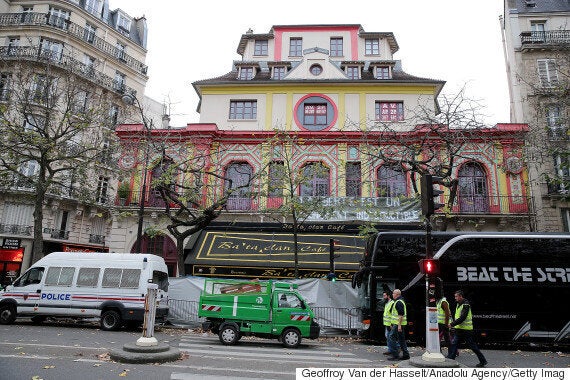 An outside view of the Bataclan on Voltaire Boulevard four days after Paris terror attacks in Paris, France on November 17, 2015
During the Paris attacks, which have so far claimed 129 lives, the Bataclan theatre was the setting for a massacre after the gunmen held a number of hostages. The death toll from that attack stands at around 80.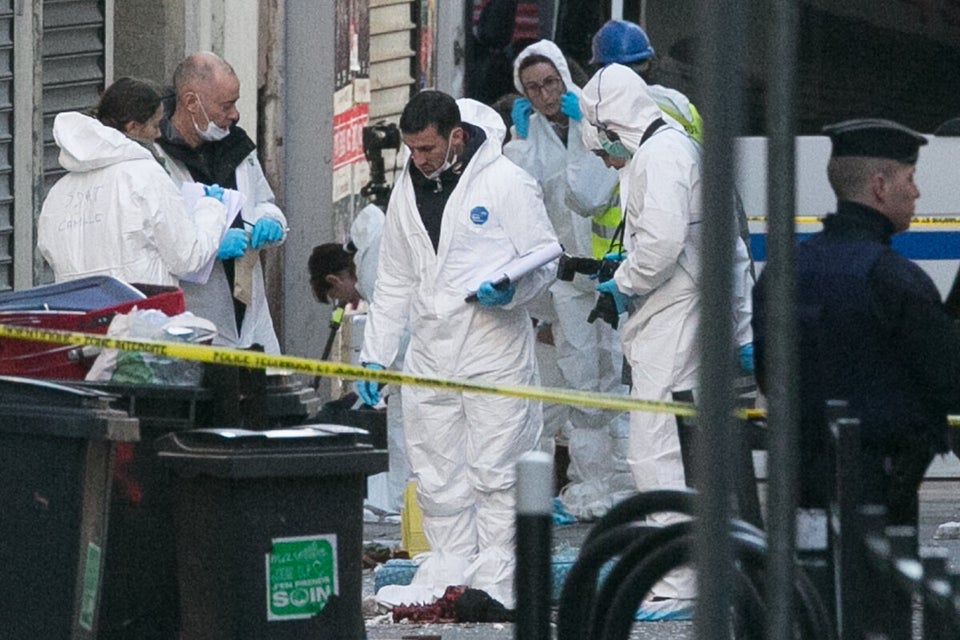 Saint Denis Raids