• Two killed in early morning armed raids
• Including female suicide bomber who blew herself up
• Five police officers injured
Investigators have identified 27-year-old Abdelhamid Abaaoud, a Belgian of Moroccan descent, as the chief architect of Friday's attacks in Paris, which killed 129 people and injured 350 others.
French intelligence sources had indicated they believe Abdelhamid was inside the apartment with five other heavily armed suspects when the raid began.
A woman wearing an explosive suicide vest blew herself up as heavily armed officers tried to storm the apartment and a man was killed when he was hit by a grenade. Seven people have been arrested. The operation concluded mid-morning though the identity of those killed and arrested is unclear.
Residents said an explosion shook the neighborhood at about 4am and at 7.30am at least seven explosions shook the area.
Grenade blasts were also reported. These images show how the incident unfolded.
Saint-Denis is one of France's most historic places. French kings were crowned and buried through the centuries in its famed basilica. Today it is home to a vibrant and very ethnically diverse population and sees sporadic tension between police and violent youths.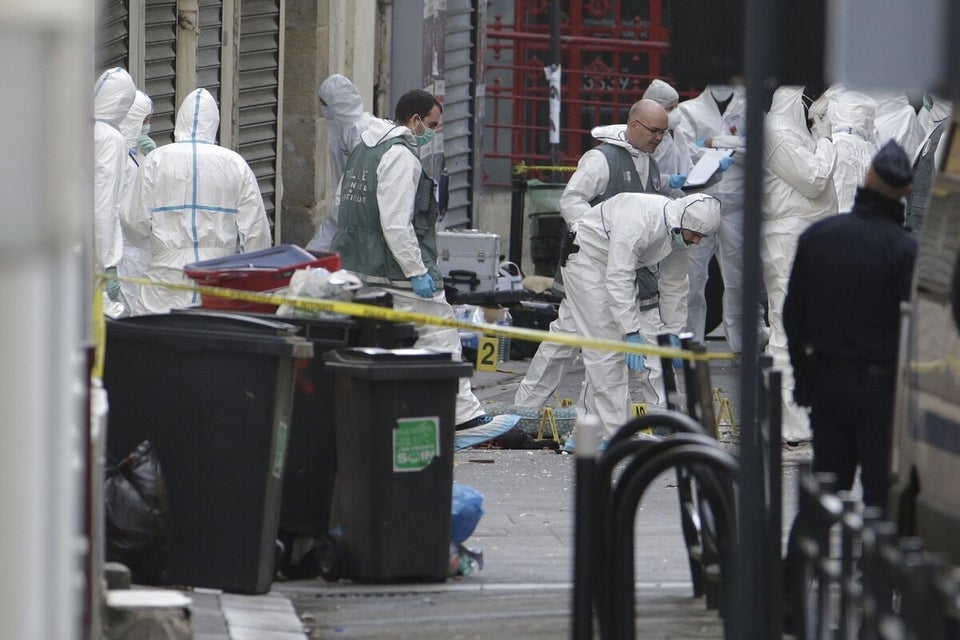 Saint Denis Raids
Related