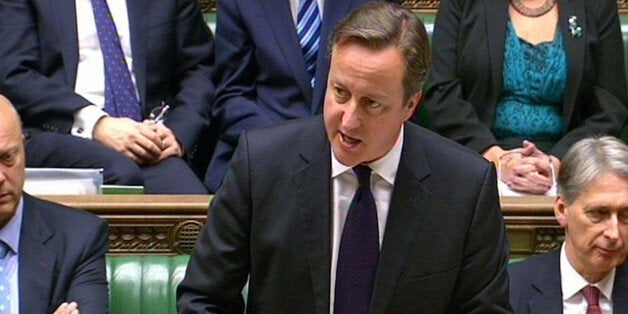 David Cameron could push for a vote on taking military action against Isis in Syria within weeks, according to reports.
On Tuesday, the prime minister told parliament he would soon set out a "comprehensive strategy" for dealing with the Islamist group that claimed responsibility for Friday's terror attack on Paris.
The RAF is currently bombing Isis in Iraq but it does not have parliamentary approval to strike targets in Syria.
However Downing Street insisted today the suggestion in the Daily Telegraph a Commons vote authorising action could come before Christmas was speculation.
A No.10 source told The Huffington Post UK: "We are not setting out a timetable for a vote. We are very clear we're not pencilling in any dates. We will publish our comprehensive strategy in the PM's response to the Foreign Affairs Committee and that will provide an opportunity for MPs from all parties to give their views.
"We need to be clear where people stand on this. The worst outcome is for the UK's standing in the world would be to have a vote and lose."
The Commons foreign affairs committee, chaired by a Conservative MP, recently published a report cautioning against military action in Syria.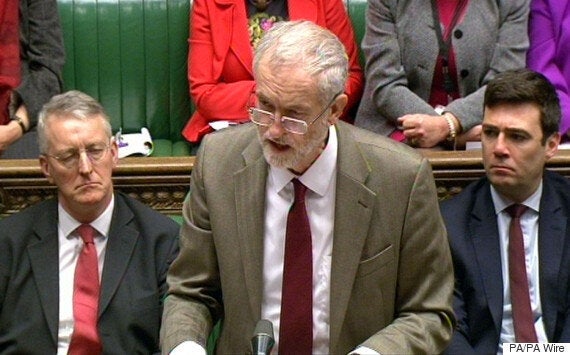 Cameron told MPs yesterday that Isis was a "direct and growing threat" that needed to be attacked "not just in Iraq but in Syria too".
"Our allies are asking us to do this and the case for doing so has only grown stronger after the Paris attacks. We cannot expect, we should not expect, others to carry the burdens and the risks of protecting our country," he said.
The prime minister is wary of losing another Commons vote on taking military action in Syria and has yet been unconvinced he has the support of enough MPs.
Jeremy Corbyn has argued against expanding Britain's military action and he told Cameron yesterday any military action would need "consent" from the international community in the form of legal backing from the United Nations.
However several Labour MPs are seen as likely to defy Corbyn and vote with the prime minister. The Labour leader has indicated he will not allow his MPs a free vote on the issue, which would give them the freedom to vote against his position without formally rebelling.