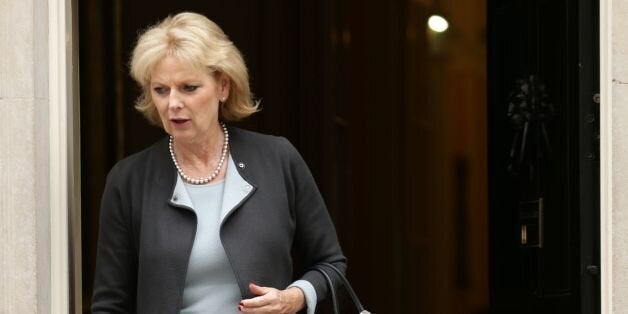 Conservative eurosceptics need to "take a chill pill" and remember the reason they got elected was David Cameron's leadership of the party, Anna Soubry has said.
In an interview with The House Magazine, the Tory business minister said she could not imagine "any circumstances in which I could vote in favour of us leaving" the European Union.
Soubry also took a swipe at Labour leader Jeremy Corbyn's suitability to be prime minister. "One of the problems he has is that he doesn't seem to have ever done a job. And the biggest decision he's probably ever made is what the veggie option would be at the buffet after the Outer Mongolian Basket-weavers Solidarity meeting," she said.
In a jibe at her Tory colleagues who want Britain to vote to leave at the upcoming referendum, she said: "The most important thing in my party is that everyone must remember why and how they got elected and they got elected because of Cameron's leadership.
"And anyone who thinks otherwise is deluding themselves. I could say 'I did so well, I'm marvellous, I went from a majority of 359 to over 4,000, that's because of me'. No it's not. It was because the message we put out there resonated with the good people of our constituencies and that came from Cameron, as well as Osborne on the economy.
Soubry added: "Just take a chill pill. Everybody calm down, dear."
The minister said she believes the country's "best interests are served in the European Union" but wanted to see a reformed.
"We need to get on with these negotiations and what the PM is trying to achieve. But business like certainty, and ordinary people want certainty, and they want to know where they are. And I'm sure he would never allow it to drift. I'm sure he won't let that happen," she told the magazine."