Scotland Yard has arrested a Libyan man in his 50s for conspiring to murder PC Yvonne Fletcher 31 years ago.
PC Fletcher, who was 25, was shot dead as she policed an anti-Gaddafi demonstration outside the Libyan People's Bureau in London.
The bullets which killed her and injured 10 protesters came from inside the embassy.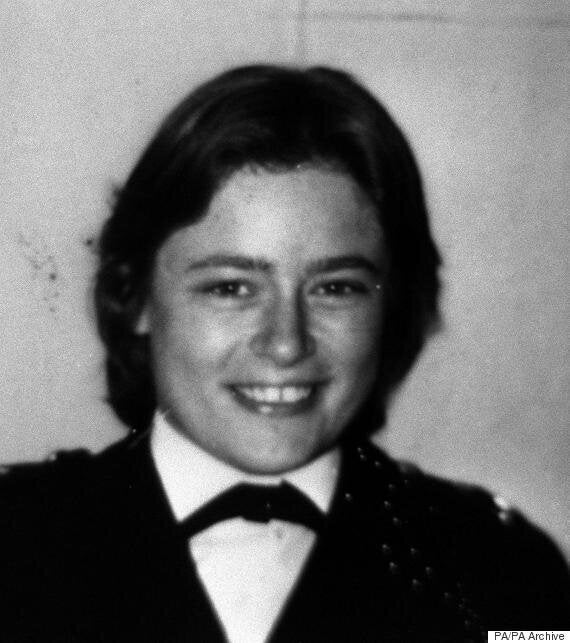 Yvonne Fletcher was fatally shot in 1984
Her death led to an 11-day siege of the building in St James's Square and the severing of diplomatic links between the UK and Libya. [Scroll down for a timeline of events after her death.]
The suspect arrested on Thursday was held at a location in south east England in what police described as "the first significant arrest" of the investigation.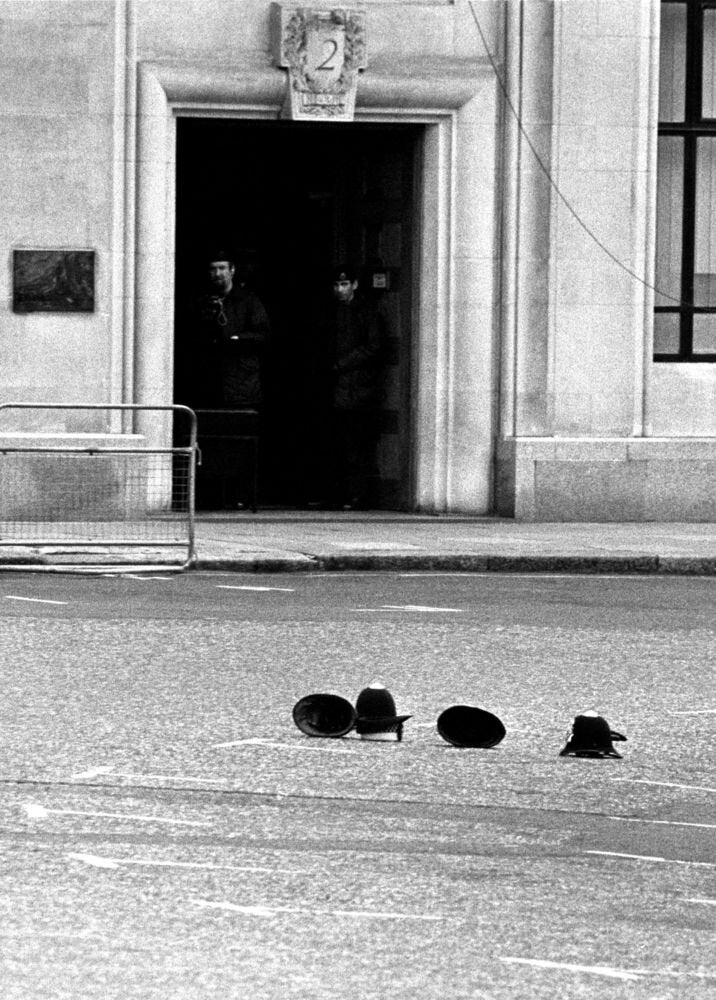 Yvonne Fletcher murder
WPC Yvonne Fletcher, 25, is shot by a sniper while policing a protest outside the Libyan embassy in St James's Square, London, and 11 students are wounded.
She is pronounced dead shortly afterwards at Westminster Hospital. Her killer is thought to have been smuggled out of the country and back to Libya after the shooting. Her death leads to an 11-day siege of the building and the severing of diplomatic links between the UK and Libya.
The Libyan government accepts "general responsibility" for the killing and agrees to pay compensation to WPC Fletcher's family. British detectives also fly to Libya around that time to interview suspects but reportedly got little help.
Efforts to investigate the killing are stepped up when then Prime Minister Tony Blair meets Colonel Gaddafi after he agrees to dismantle his country's weapons of mass destruction.
A report into WPC Fletcher's death names the man who fired the fatal shot but concludes there is not enough evidence to bring a murder charge.
British detectives are able to interview the chief suspect for the first time following the normalisation of political ties with Libya. Detectives spend seven weeks in Libya interviewing witnesses and suspects.
It emerges that the Foreign Office has conceded that any trial for the shooting will take place in Tripoli. It is reported that the agreement was struck three years previously, when trade deals worth hundreds of millions of pounds were being negotiated. Campaigners for Wpc Fletcher's family brand the matter "an absolute disgrace".
Major political protests begin in Libya against Gaddafi's government and civil war breaks out.
The Libyan National Transitional Council (NTC) says that Abdulqadir al-Baghdadi, one of the suspects for Wpc Fletcher's murder, has been shot in the head. Junior diplomat Abdulmagid Salah Ameri, who was suspected of firing the fatal shots, is also thought to have died. The last named suspect in the killing believed to be still alive is Matouk Mohammed Matouk.
Gaddafi dies after being captured by rebel troops, leading to scenes of wild jubilation in the country he formerly ruled as well as across the world. His death leads to new hope that Wpc Fletcher's killer will be brought to justice.
A senior British diplomat says he is confident that Scotland Yard detectives will soon be allowed to visit Libya.
Prime Minister David Cameron announces that a Metropolitan Police team is to fly to Libya to continue the investigation.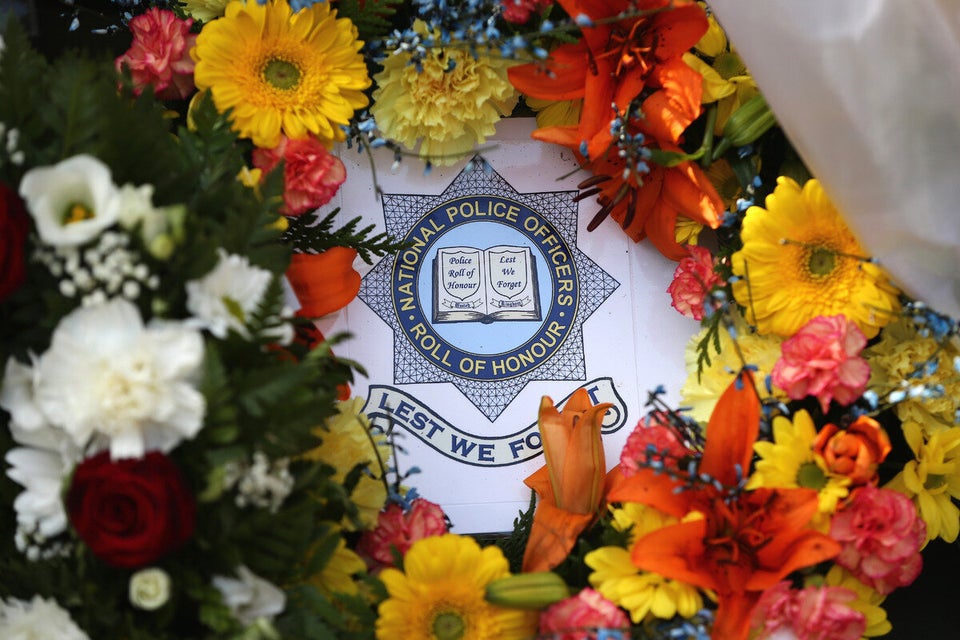 Murdered Yvonne Fletcher remembered