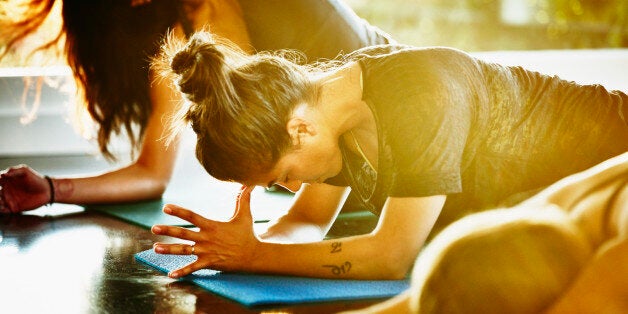 Free yoga classes at the University of Ottawa, which were regularly enjoyed by more than 60 people, have been suspended after student leaders voiced concerns over "cultural appropriation."
Reported by the Ottawa Sun, Jennifer Scharf, who has been giving instruction at the university since 2008, was told in September her popular classes were being discontinued after staff from the Centre for Students with Disabilities highlighted "cultural issues of implication involved in the practice."
The centre falls under the auspices of the university's Student Federation, which approached Scharf seven years ago about providing classes to students with and without disabilities.
However, in September Scharf was told: "Yoga has been under a lot of controversy lately," over which cultures yogic practices "are being taken from." The Federation said in an email that because many of the cultures "have experienced oppression, cultural genocide and diasporas due to colonialism and western supremacy... we need to be mindful of this and how we express ourselves while practicing yoga."
"There's a real divide between reasonable people and those people just looking to jump on a bandwagon," she added. "And unfortunately, it ends up with good people getting punished for doing good things."
The instructor suggested the compromise of calling her course "mindful stretching" rather than "yoga."
"I'm not pretending to be some enlightened yogi master, and the point isn't to educate people on the finer points of the ancient yogi scripture," she told the newspaper. "The point is to get people to have higher physical awareness for their own physical health and enjoyment."
Scharf's compromise was rejected by the Student Federation after they struggled with using a French translation for "mindful stretching" on the course's promotional material.
Student Federation President Romeo Ahimakin said the decision to suspend the course did not arise from a complaint, but did state that the sessions would remain suspended while the Federation consults with the student body over how to make it "more inclusive to certain groups of people that feel left out in yoga-like spaces."
Popular in the Community