Angelina Jolie-Pitt has said she's enjoying the experience of early menopause after she had her ovaries removed earlier this year.
"I actually love being in menopause. I haven't had a terrible reaction to it, so I'm very fortunate. I feel older and I feel settled being older," the 40-year-old told Sunday Style magazine, which is part of The Sydney Sunday Telegraph.
"I feel happy that I've grown up. I don't want to be young again."
The actress had a preventative double mastectomy in 2013 after doctors told her she has an 87% chance of developing breast cancer.
After learning that she also had a 50% chance of developing ovarian cancer, she decided to have her ovaries and fallopian tubes removed earlier this year.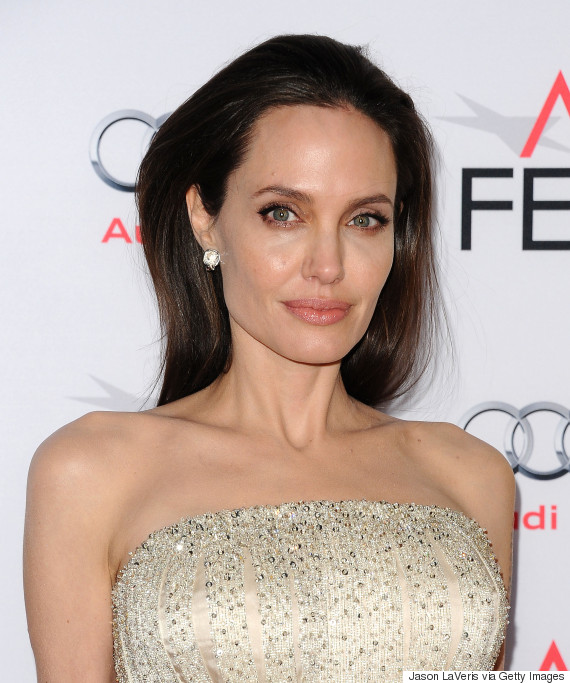 Jolie-Pitt, whose mum died from cancer when she was 49 years old, has openly spoken about her health in recent years.
Following her double mastectomy she penned a touching article for the New York Times saying she was "very happy" with her decision to have the surgery as it meant she had a more secure future with her children.
"My chances of developing breast cancer have dropped from 87% to under 5%. I can tell my children that they don't need to fear they will lose me to breast cancer," she wrote.
"For any woman reading this, I hope it helps you to know you have options.
"I want to encourage every woman, especially if you have a family history of breast or ovarian cancer, to seek out the information and medical experts who can help you through this aspect of your life, and to make your own informed choices."
SEE ALSO:

Brad Pitt Praises Wife Angelina Jolie As She Discusses Ovary Removal Surgery In Joint Interview