Russia's beefy leader Vladimir Putin has a Hollywood-style war room from which to direct the military campaign in Syria, fresh pictures reveal. The National Defence Control Centre, a monstrous, fortified operations base in he heart of the capital next to the Moskva River, offers the president a platform from which to attack the Islamic State and degrade the enemies of leader Bashar al-Assad.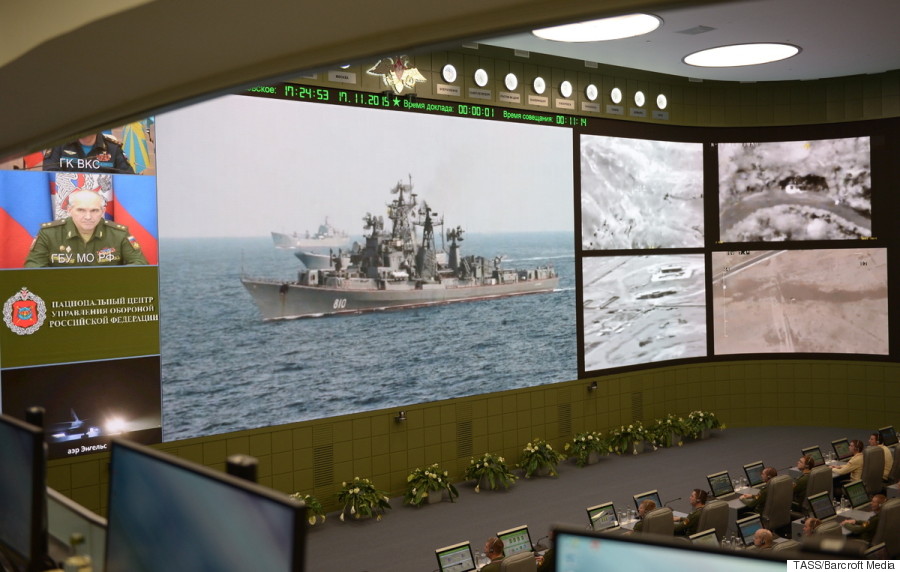 Russia's National Defence Control Centre in Moscow
The enormous, multibillion-dollar space, which opened last week, looks like an amalgam of the war rooms from the 1981 Cold War classic 'War Games,' Stanley Kubrick's 1964 comedy 'Dr Strangelove' and the hollowed out volcano in the James Bond caper 'You Only Live Twice' (1967). From here, Putin can oversee Russian military action around the world, including the launching of nuclear missiles. The building was completed last year and is part of a 10-year plan to modernise the entire Russian military.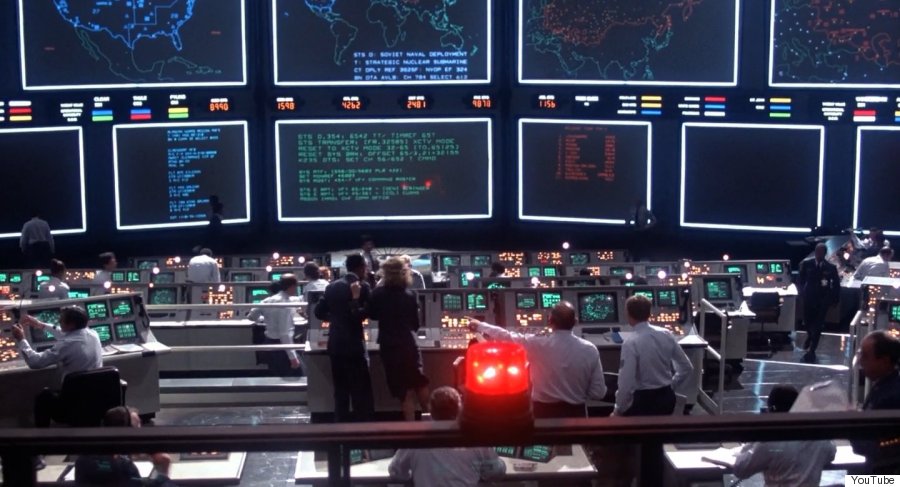 'Hello Joshua...'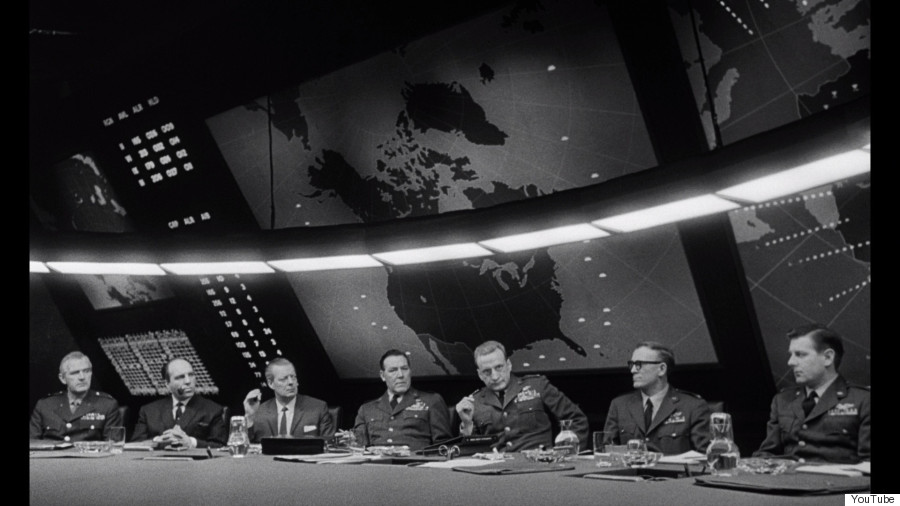 'You can't fight in here, this is the war room...'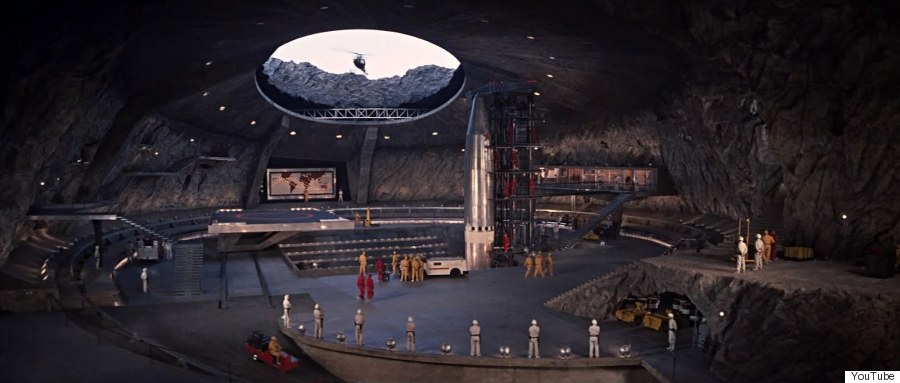 'You only live twice, Mr Bond'
The Moscow room comprises three floors with rows of identical chairs on the lower tier filled with analysts pouring over real-time data from the Middle East. Putin perches midlevel, overlooking the computer terminals below, with a bank of huge screens ahead offering surveillance from the region (fortunately, no tic-tac-toe...).
Russian airstrike in Syria started in September with Moscow claiming the campaign was directed at the Islamic State. However, Western intelligence suggested Russian targeting was far broader, including rebels fighting the beleaguered Syrian president. Following the downing of the Russian Metrojet plane last month, Moscow's military efforts have reportedly been refocused onto the Isis militants.