It's been a long time coming, but Kylie and Dannii Minogue have finally reunited to perform together on TV.
The Aussie sisters were top of the bill for the final of the 'X Factor' in Australia and took the roof off with a performance of their Christmas duet '100 Degrees', cheered on by their mum and dad, who were in the studio audience.
The last time the siblings shared a stage on TV was waaaay back in 1986 when they performed a cover of 'Sisters Are Doing It For Themselves' on the Aussie variety show 'Young Talent Time'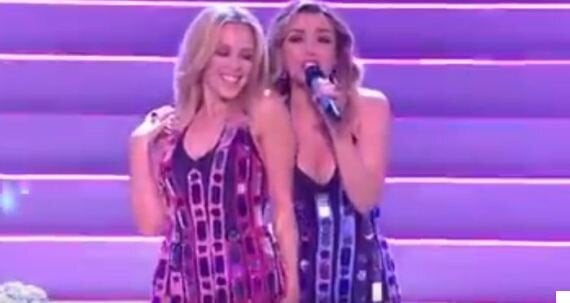 And this being Kylie and Dannii, their 'X Factor' performance was never going to be an understated affair.
We're talking an illuminated staircase, glitter cannons and semi naked dancers.
Quite literally, camp as Christmas.
'100 Degrees' is taken from Kylie's festive album, imaginatively titled 'Kylie Christmas', which is currently riding high in the top 10 of the UK and Aussie album charts.
Watch Kylie and Dannii perform '100 Degrees' in the video above and remind yourself of how far they've come since first performing together back in 1986 in the clip below...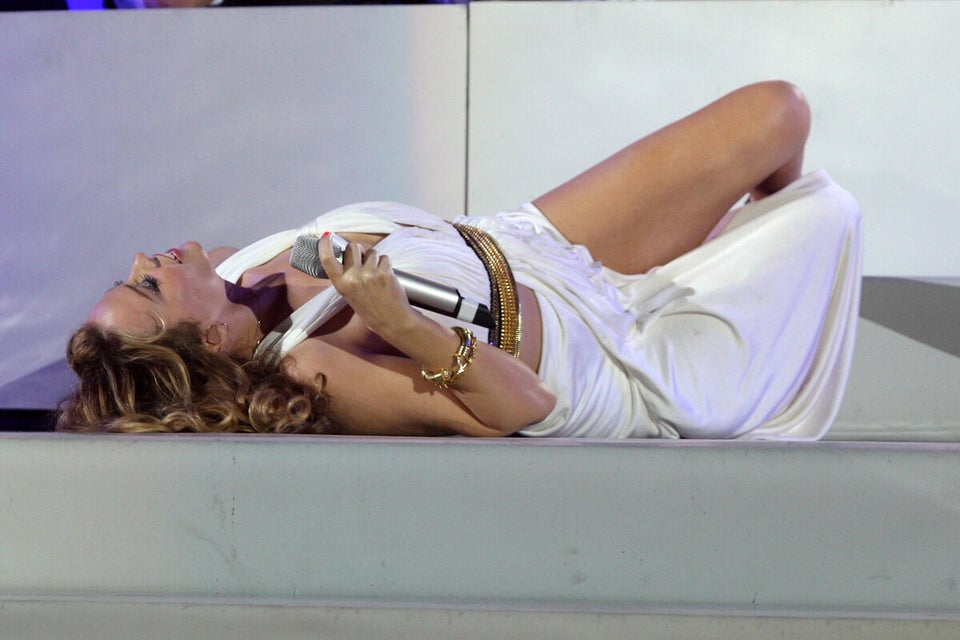 Kylie Minogue's 100 Sexiest Pics