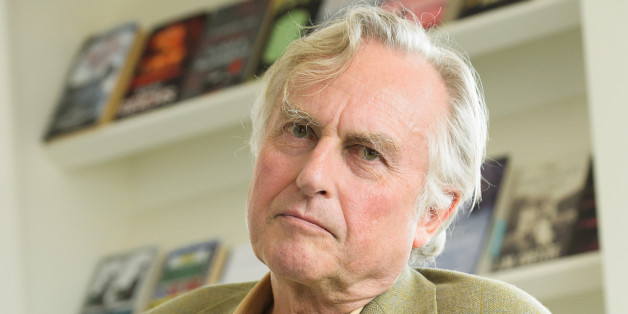 Fiona Hanson/AP
Richard Dawkins still doesn't seem able to get over his anger at Muslim teenager Ahmed Mohamed and his clock - and many on Twitter seem unable to take him seriously anymore.
Months after his initial rant about the 14-year-old being a "fraud", Dawkins still seems rather preoccupied with the teenager…
Don't call him "clock boy" since he never made a clock. Hoax Boy, having hoaxed his way into the White House, now wants $15M in addition!

— Richard Dawkins (@RichardDawkins) November 24, 2015
When people pointed out that Mohamed was just a boy (now aged 15), Dawkins gave them short shrift…
"Stop picking on him, he's only a kid." Yeah. A "kid" who wants $15m compensation from the people he hoaxed. Let's hope it comes to court.

— Richard Dawkins (@RichardDawkins) November 24, 2015
He referred to the fact that the Texan schoolboy's family has announced that they plan to seek written apologies and $15 million in compensation, following an incident in September where Mohamed was arrested after taking a homemade clock to school.
But Dawkins' refusal to drop the subject was received with mirth by many on Twitter…
As the world readies itself for an apocalyptic, endless war, Dawkins remains very cross about that clock thing. https://t.co/FccQxtoqVk

— Mark Watson (@watsoncomedian) November 24, 2015
Richard Dawkins waits in bus station trash can for days on end, finally overhears words "clock" and "boy," springs up "you mean hoax boy!"

— Scout Tafoya (@Honors_Zombie) November 24, 2015
dawkins is just mad because when he was 15, 500 years ago, he was almost tried as a witch for showing his clock to his headmaster

— anime larvitar (@barrier_trio) November 24, 2015
"You didn't INVENT the clock! Your efforts to profit from this are despicable!"

"Professor Dawkins, I must ask you to leave the jewellers"

— Dean Burnett (@garwboy) November 24, 2015
Richard Dawkins has been furious at a child for saying he built a clock when he only disassembled and reassembled the clock for months now

— The Crying Gamer (@AtlasSmugged) November 24, 2015
Dawkins can't see God is trolling him through this wonderful clock boy. A blow for atheists everywhere. #GodIsGood

— Tintin (@TintinnyTins) November 24, 2015
a bill for an act to stop dawkins weird obsession with clock boy

— Lou (@MsLou27) November 24, 2015
I have no clue what Dawkins has to gain from being a clock boy truther but it seems it's his new life's work

— Big Galeano Fan (@WeirdBirdPal) November 24, 2015
Mohamed attracted international attention when he was arrested earlier this year with many rallying in his support, including President Obama.
The commander-in-chief invited the youngster to meet with him at the White House. Ahmed also received an invitation from Facebook founder Mark Zuckerberg.