Adele's reign over the music industry is showing no signs of wavering, with reports now claiming that she's in talks to headline next year's Glastonbury festival.
READ MORE:
The 'Hello' singer is at the top of festival organisers' wish-lists for the festival next summer, following the success of her latest release '25', which has already become the fastest-selling album in UK chart history.
Martin Elbourne, a long-time Glasto booker and advisor, tells Loaded: "There's lots of talk about Adele and it's in there in the mix.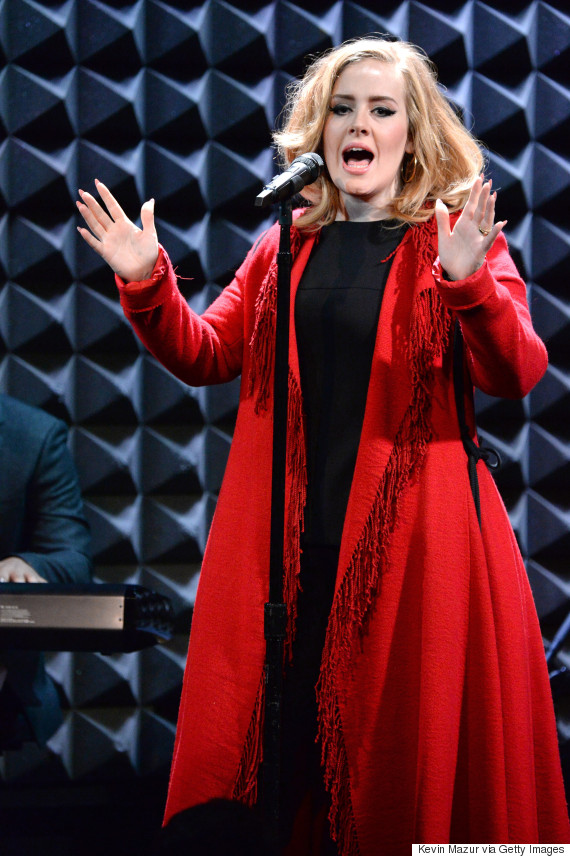 Adele
"Adele is in a situation in her career where frankly she can do whatever the hell she likes. Hopefully it will happen and it still needs to be confirmed."
Adele, who has battled stage-fright throughout her performing career, ruled out an appearance at the festival last month, telling the Capital London Breakfast Show the "crowds are too big", but that clearly hasn't made Martin any less optimistic.
He adds: "She's not into festivals but obviously, every promoter in the world wants to get her so fingers crossed, we are hoping it's going to happen."
Other acts who have been linked with a place in next year's headlining slot include Coldplay and Foo Fighters, who were originally scheduled to headline this year, but were forced to pull out at the eleventh hour when frontman Dave Grohl suffered a serious injury on stage.
Rihanna fans have also noticed a gap in her UK tour schedule right around the dates of next year's Glasto, while Rod Stewart and Leo Sayer have both offered their services for the coveted 'Legends' slot.
LIKE US ON FACEBOOK | FOLLOW US ON TWITTER