Seven outstanding small charities were honoured this week as the winners of the 2015 Centre for Social Justice (CSJ) Awards, which recognise outstanding work to tackle poverty and deprivation around the UK.
In a ceremony at The Royal Horticultural Halls in London, a lineup of policy makers and stars announced the winners of the awards, which look for innovation and effectiveness in addressing the root causes of poverty, transforming lives and reversing social breakdown.
The seven winning charities were revealed in a ceremony hosted by adventurer Ben Fogle and introduced by celebrities including Sol Campbell, Esther Rantzen, Tamsin Greig and James Cracknell, and Emily Watson, a patron of one of the winners, Scene and Heard.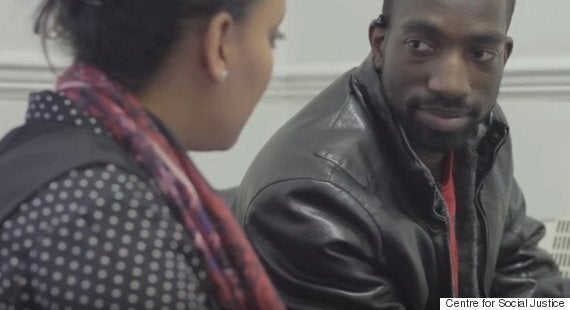 The charities help tackle issues like social breakdown
They help groups from veterans to care leavers and elderly people, and all have a turnover of less than £3 million a year.
The Clink, the charity which helps prisoners with their rehabilitation through learning practical restaurant skills, won the special award of recognition on the night, and also served canapés to the evening's guests.
Disability charity Scope also spoke to the audience about the continuing issue of disability employment.
The videos below give an insight into the six winners, in their own words.
The Huffington Post UK is the media partner for the CSJ Awards, which you can read more about on its website.
Jason Groves, Director of Communications at Marsh, a partner of the awards, said: "Marsh is delighted to be supporting the CSJ Awards for the second year running. The awards provide us with the opportunity to recognise great community organisations such as this year's winner, the veterans' support charity Forward Assist.
"We look forward to working with Tony Wright [of Forward Assist] and his team over the coming year and seeing how the award will allow them to grow their life-changing projects that do so much to help former servicemen and women across the North West of England."