Police are hunting for a man in a "white hooded top" who tried to set a north London mosque on fire, before fleeing on a moped in an incident they are treating as a hate crime.
The suspect, described as a white man, tried to set the Finsbury Park Mosque ablaze around 10.17am on Saturday.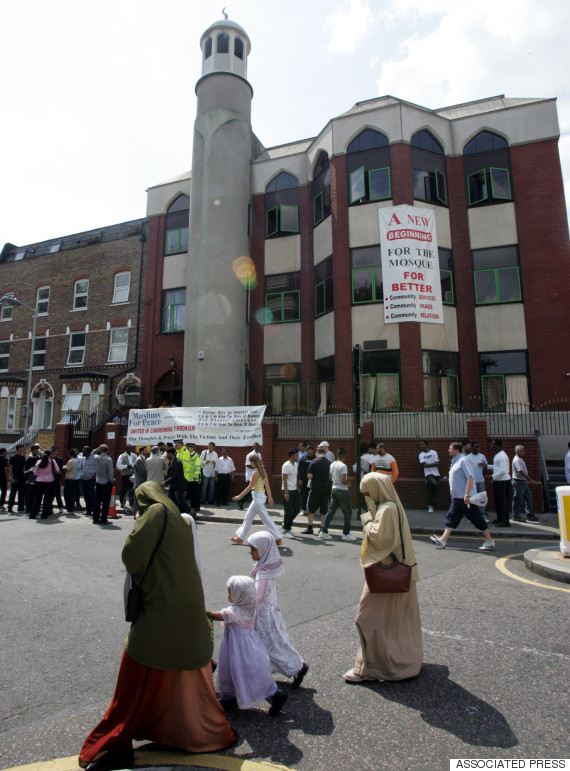 Police are hunting for a man who tried to set the Finsbury Park Mosque in London on fire
Police were called to the St Thomas's Road mosque after reports a man was seen "acting suspiciously at the location and attempting to set it alight".
Police said no one was injured during the arson attempt.
The man was also spotted in the area at 8.25pm the night before.
Last night after Isha time, someone tried to burn the Finsbury Park Mosque by throwing a Molotov bottle. pic.twitter.com/oB1Z564Fh8

— Confused Orientalist (@Habibiline) November 28, 2015
#UK: Failed #Islamophobic#Attack At #FinsburyPark Mosque https://t.co/njrSZWu5gj#Islamophobia#Terrorismpic.twitter.com/7OGHNxb59d

— إنتفاضة الباي آريا (@BayAreaIntifada) November 28, 2015
"Appeal following attempted arson at Finsbury Park Mosque" #Islamophobia risks are rising - only a matter of time

November 28, 2015
Bomb Syria! Don't let in the Refugees! Set fire to Mosques! https://t.co/3xucem4tWF

Thus ends a depressing week.

— Matt Wilson (@grolschevik) November 28, 2015
A police spokesperson said: "At this early stage police are treating the incident as a hate crime."
A blog on the incident called bayareaintifada claims that the suspect tried to "burn the mosque by throwing a molotov bottle", however, it "did not explode and no one got hurt and no damage was done".
The blog continued: "We have expressed our deepest concerns to the police and hope they will take this attack very seriously. We hope they find out who is behind this grave incident and catch the perpetrators.
"We would like to assure our community in Islington that such crime has no place within our society and we are determined more than ever to promote community cohesion and harmony."
Islington CID are investigating and are appealing for anyone with information to contact them.
SEE ALSO