Police are appealing to the public to help identify a man caught on CCTV footage pouring petrol onto a London mosque in what authorities have described as an "Islamophobic hate crime".
The incident, which occurred last Friday, saw the suspect pour fuel onto the holy building in an attempt to set it alight. His efforts were however hampered by the rain, which stopped the fire spreading.
The mosque was visited by Jeremy Corbyn last week as he expressed his support to the British Muslim community in the wake of the Paris attacks.
The Labour party leader said that Muslims in Britain were neither responsible nor should they be treated any differently from any member of British society.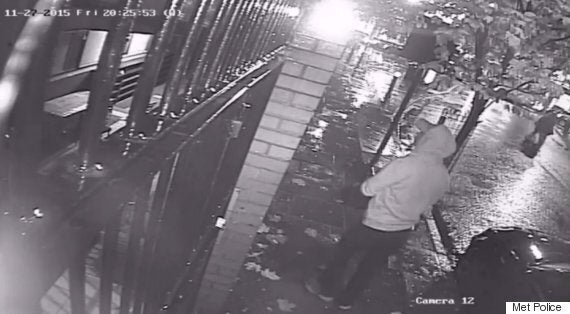 CCTV from Finsbury Park Mosque shows the moment an attacker tried to set the building alight
The mosque's chairman, Mohammed Kozbar spoke out about the attacks: "Our security found a gallon of fuel outside and some half-burned papers,"
"Thankfully, the floor was wet as it had been raining and the fuel did not catch light. It makes us feel angry at first and then vulnerable," he told the BBC.
Scotland Yard confirmed the suspect tried to set alight a jerry can filled with petrol before throwing it into the mosque's grounds.
Police said they were called shortly after 10am on Saturday after reports of a man acting suspiciously. They said that they had established that the man was in the area at about 8.30pm the previous evening. There were no reports of injuries.
Officers described the suspect as a white male, who was last seen wearing a white hooded top. He is believed to have fled the scene on a moped.
"This incident is being treated as an Islamophobic hate crime," the Met said.
Officers are keen to identify the man in the footage. Anyone with information is asked to contact Islington CID on 0207 421 0262 or by via 101. Alternatively contact Crimestoppers anonymously on 0800 555 111 or via crimestoppers-uk.org.
Related