Pillow Talk is a Kickstarter project that aims to tackle one of the biggest problems surrounding a long-distance relationship: intimacy.
It's a smart wristband that captures your heartbeat and then sends it in real-time to a speaker underneath your partner's pillow wherever they may be around the world.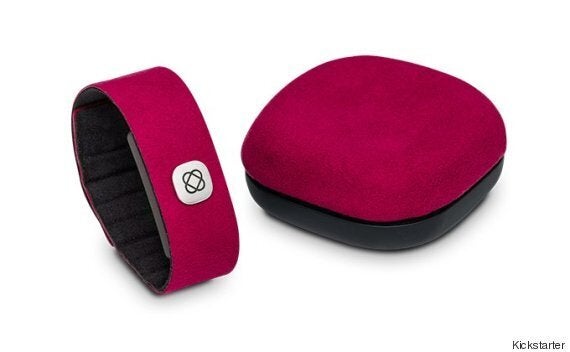 As the founders point out: "Digital technology lets us email, text message, poke and video call people. That's great - but it's nothing like being in the same room, enjoying your partner's company."
To combat this lack of closeness, the team developed a wristband and speaker combo that would capture a person's heartbeat, then send that to a partner's wristband using a smartphone app which would run in the background.
As anyone who has worn a fitness tracker to bed will know, technology still hasn't quite grasped the concept of a comfortable night's sleep.
To combat this, the wristband and the speaker are coated in a soft premium fabric designed to make both entirely invisible when asleep.
The speaker has then been designed to let a person 'feel' the heartbeat as much as hear it, with the comparison being if you fell asleep on your partner's chest.
The only other mainstream wearable gadget that can 'send' a heartbeat to another person is the Apple Watch which allows you to record your heartbeat and then send it to another person which can then be felt using the Watch's advanced Taptic Engine.