The five things you need to know on Monday November 30, 2015…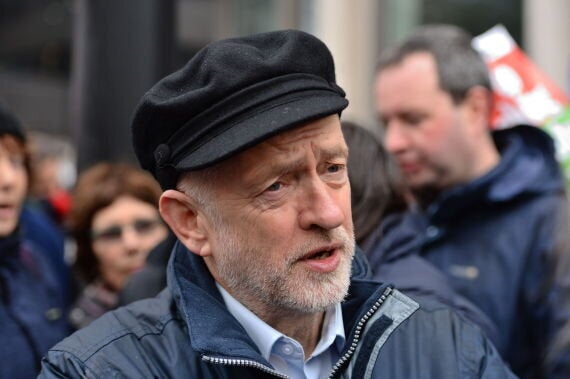 Today is a huge, huge day for Jeremy Corbyn and the Labour party, as the leader meets both his Shadow Cabinet and then the PLP to discuss Syria. Will he use his responses from party members to impose a three-line whip to oppose Cameron?
David Cameron last week said he didn't want to 'outsource' the UK's security to other nations. Yet his tiny majority - and his call for a clear majority - means he has effectively had to outsource this whole vote to Corbyn's Labour party.
These are big stakes. A whip from Corbyn could force the PM to abandon the vote altogether. And although there are Shadow Cabinet ministers talking about quitting, maybe Corbyn has outfoxed them - because in the absence of a vote, they would be resigning without actually rebelling on a whipped vote.
Still, the BBC's Norman Smith reports that the entire shadow defence team could quit. Sources close to the leader kinda say 'well, the world is full of people who resign and regret it later'. I suspect that if any quitting takes place it will take place after Oldham West's results come in on the early hours of Friday. If the party loses to UKIP, shadow cabinet ministers think they have the perfect pretext to say to Corbyn: you've bombed on the doorstep because you're not serious about bombing ISIL. (Note too here how some in the Shad Cab are furious at Corbyn's frequent line about 'bombing Syria', when for them the real issue is to 'bomb ISIL').
MPs also think they are more in tune with Labour voters, as opposed to members. Lots of papers pick up on Len McCluskey's blog for HuffPost in which he warns "Any attempt to force Labour's leader out through a Westminster Palace-coup will be resisted all the way by Unite".
But Corbyn's calm performance on Marr yesterday achieved his team's three main aims: to make wavering Labour MPs more likely to vote against Cameron, to scare the hell out of the PM about a whipped vote and to underline that members are driving policy now, not MPs. Maybe it's finally dawning on the PLP that Corbyn is serious about giving members much, much more say over policy.
Late last night - at 10pm - he also emailed the National Executive Committee (NEC) directly (the email has been passed to HuffPost) to ask their views because "as a member of the Party's governing body, it is also important to hear your views". Corbyn, like Livingstone, wants the NEC (where he has a majority) to have more power - and possibly more than the Shadow Cabinet - that's the real revolution few MPs have sussed out yet.
Like a dogged defence barrister, Corbyn on Syria knows he only has to plant 'reasonable doubt' in the minds of his jury - his own MPs, the public and No10 - to undermine Cameron's case.
As for that whipping, Diane Abbott was on the Today programme declaring "public opinion is moving towards us in opposing the rush to war…Wholehearted opposition would mean a three-line whip….it's a matter for the leader what the whipping will be.." She added a key caveat that Corbyn would act "in consultation with the Chief Whip". (PolHome last night reported party rules which suggest whipping is a matter for the Shad Cab not the leader alone). I think that Tom Watson - who has his own huge party member mandate - will be key here. He said this weekend he'd prefer a free vote. Would Corbyn defy his deputy too?
On the question of others quitting, Abbott told Today "none of us want to lose colleagues…." but made clear that maybe those who disagreed with the Leader should indeed walk. The Sun points out she told LBC yesterday "if there's is a three-line whip and you vote against it, you step down." Abbott also knows the power Corbyn has to force Cameron to abandon the entire vote, telling Today: "If David Cameron steps back from the brink from bombing…it will be a victory for the wider public".
As for Oldham, I wonder what the voters will think of John McDonnell telling Momentum activists that UKIP is 'an evil force within our society'? The Sunday Tel had UKIP sources claiming the party was just 7% behind Jim McMahon. Labour will be hoping its superior postal vote operation may have done the trick, but it sounds close. It's going to be a long week for Labour.
Tory backbench critics of David Cameron divide the world in to "DOMs" and "Non-DOMs" - Dave's Old Mates and the rest. Some MPs calling for Andrew Feldman to quit as party chairman over the Mark Clarke affair think that his personal friendship with the PM is the only thing saving him from a Shapps-like fate.
The Mail splashes on 'Now, Sack Your Pal', while the muttering from MPs about Feldman having such power - without being an MP - is what worries them most. Some Conservative MPs have told the BBC that Feldman must quit too. The party says Lord Feldman was "a witness" in its internal investigation into the bullying allegations, but "is not otherwise participating in the process". Downing Street said Lord Feldman retained the "full confidence" of the prime minister.
Unlike in Copenhagen, world leaders have arrived at the start of the global climate change summit in Paris, rather than the end. Will it make a difference to the outcome? Narendra Modi writes in the FT it's time for the West to live up to its moral responsibilities, but in terms of sheer quantum of emissions India and China are under pressure to act too.
While Jeremy Corbyn was on the climate change march in London yesterday (naturally), David Cameron is trying to reassure the public he really does believe in this stuff (despite cutting solar and wind subsidy). The PM has called for 'global action to deal with a global problem'. He's unveiled plans for a robust legal framework, help for the poorest countries and the role of business.
The Chancellor is often accused of being the least green Cabinet minister. Today, he focuses on bread and butter issues setting out plans to boost competition to help families save £470 a year on their household telephone, energy and utilities bills (as Ed Miliband spins in his political grave). Meanwhile, Osborne is doing more on that Northern Powerhouse, while cutting transport emissions. He's announced today the HS2 link connecting Crewe to Birmingham will open six years early in 2027.
BECAUSE YOU'VE READ THIS FAR…
The FT has a neat scoop on the fate of former Cabinet minister Douglas Alexander. Having been trounced by the SNP's Mhairi Black at the election, it turns out he has found what he's looking for: a job advising U2's Bono on global development and aid issues.
Jim Pickard reports that wee Dougie and wee Bono know each other from the former's time as International Development Secretary in the late 2000s. He was even name-checked by the singer at the end of a U2 concert in Glasgow in 2009.
The news was due to be announced at the end of the year, but a spokesperson for Bono confirmed yesterday that he would be working with Alexander on "initiatives aimed at catalysing greater investment within and beyond Africa to drive economic growth, together with technology investment". She would not confirm how much Mr Alexander would be paid.
Could a tax on sugary drinks be a campaign whose time has come? There's growing support among MPs across many parties (Plaid Cymru point out they were the first to adopt it as party policy back in 2013).
Today the Health Select Committee has come out in favour and Tory chairman and GP Dr Sarah Wollaston cites "compelling evidence" that a sugar tax would cut consumption. No10 has so far resisted such calls, despite Jamie Oliver's campaign. It also calls for a ban on junk food TV ads for kids.
If you're reading this on the web, sign-up HERE to get the WaughZone delivered to your inbox.
Got something you want to share? Please send any stories/tips/quotes/pix/plugs/gossip to Paul Waugh (paul.waugh@huffingtonpost.com), Ned Simons (ned.simons@huffingtonpost.com), Graeme Demianyk (graeme.demianyk@huffingtonpost.com) and Owen Bennett (owen.bennett@huffingtonpost.com)
Popular in the Community