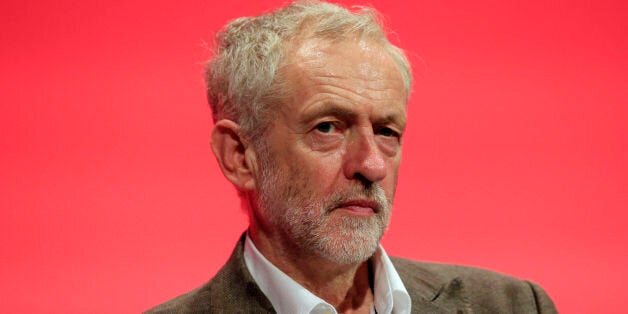 Jeremy Corbyn today warned there would be "no hiding place" for "die hard" Labour MPs backing extending airstrikes against Isil into Syria.
In what appeared to be a veiled threat to his own MPs of the anger they could face from party members, the Labour leader urged those considering backing the military action to "think again" as he ramped up the pressure ahead of tomorrow's crunch vote.
His warning came after Shadow Energy Minister Clive Lewis - a strong supporter of Mr Corbyn - told Labour MPs "that want to bomb Syria and join with the Tories - then on their heads be it."
The Norwich South MP also said if there are more "terrorist atrocities" following the extension of the bombing campaign, "we will obviously be looking at who voted for this, and when the blame is apportioned, step forward."
Mr Corbyn claimed British bombs would kill civilians in the city of Raqqa, which is currently controlled by the jihadist terrorist group, if the airstrikes were extended from Iraq into Syria.
A spokesman for Shadow Foreign Secretary Hilary Benn - who is in favour of extending the bombing - immediately hit back, and said: "Inaction has a cost in lives too".
Mr Corbyn has given Labour MPs a free vote on whether to back the airstrikes, but he is strongly against the plan.
"His belief is that we can get rid of Isil by bombing them. My reply to him and to everybody else that supports bombing: when you bomb a town like Raqqa where there are several hundred thousand people living there who may or may not wish to be under Isil control, indeed many are going to escape from there, we're going to kill people.
"We're going to kill people in their homes by our bombs. I think we should be very careful about that."
When asked about why he did not instruct his MPs to vote against the bombing, Mr Corbyn said: "I am saying to every MP: you make up your own mind, there is no hiding place behind a whipping arrangement or not.
"Your decision on behalf of your constituents whether or not we should commit British troops into yet another war in the Middle East with no end game in sight, no proper plan in sight, a mythical 75,000-strong, apparently unknown Syrian Free Army operation which is also infiltrated by a lot of jihadist elements, and I think we're going into a very dangerous situation altogether."
Mr Corbyn denied that he had let down the thousands of supporters who had voted him as leader by giving the party a free vote on extending the bombing.
He said: "I haven't failed. The vote will be a free vote on the Labour side because I want them to be able to vote in all honesty on what they believe."
The Labour leader again urged party members to "get in touch with your MP and say what your views are."
He cited previous UK involvement in the Middle East as examples of ill-thought through military endeavours, and claimed the "ghost of Iraq is still there" when it comes to further intervention.
Shadow Foreign Secretary Hilary Benn, who had at an earlier meeting of Shadow Cabinet warned he was prepared to call for action against ISIL even 'from the backbenches', won applause for saying Labour's internationalist credentials were at stake.
He said: "People of principle can reach different decisions about how to deal with the threat."
Popular in the Community