Christmas is fast approaching, and that can only mean one thing - you're about to consume more stodgy food and alcoholic drinks in three days than you have all year.
Obviously the spread on the dinner table is always so good you can't help but eat your weight in stuffing and consume enough roast potatoes to fill an Olympic swimming pool. We get it. We're going to help you push through the tough bits so you can reach your goal of festive food fulfilment.
So here's 18 motivational quotes to get you through Christmas dinner and the ensuing onslaught of sweets and drinks: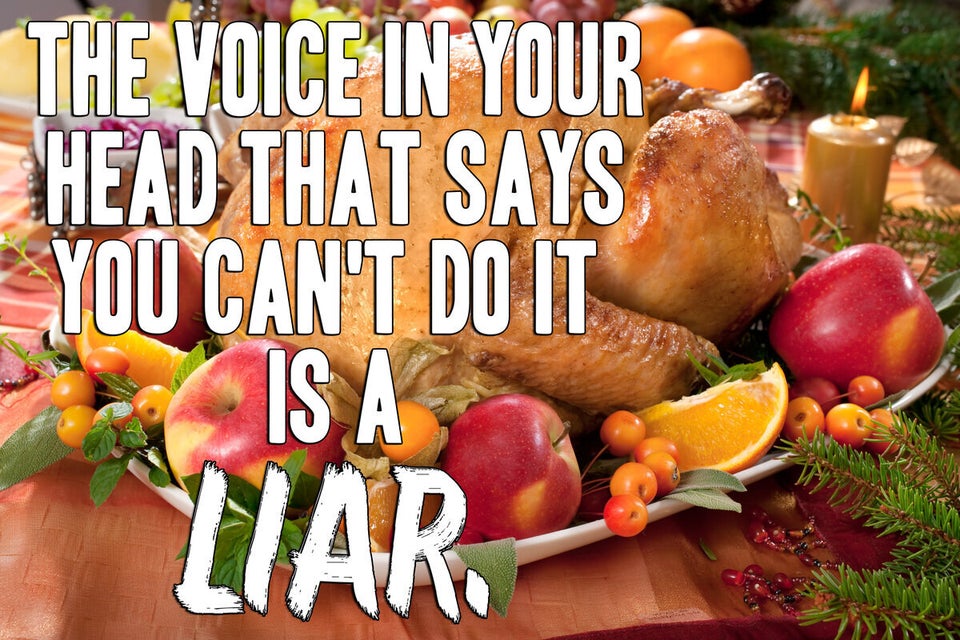 Motivational fitness quotes on pictures of Christmas food (LIST)
You can do it, reader. You can have that 57th Quality Street. You can knock back another sherry. You can be a Christmas winner.
Related