When it comes to choosing a baby name, many parents want something that will stand out from the crowd.
Short of inventing a brand new name, the closest parents can get to something truly unique is to take inspiration from the Office for National Statistics.
We've dived into their data to pick out the coolest names languishing at the bottom of their annual list of UK baby names.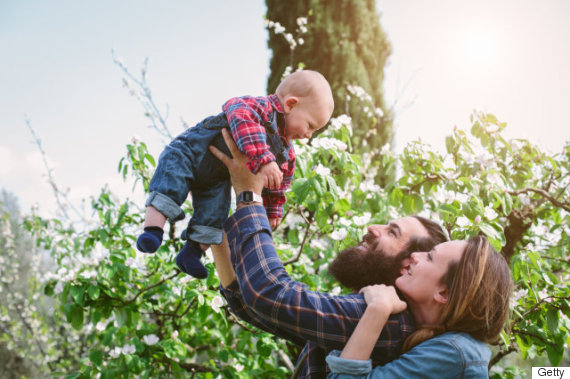 Only three babies in the UK were given these names in 2014. Buried within the most obscure depths of the ONS statistics are some true gems, which could prove the perfect inspiration if you're stuck in a naming rut.
Have a look at our favourites - and expect to see them filling up the nation's trendiest nurseries in the near future!
Boys
Auden
Crosby
How many records have you sold? If the answer is less than 900 million, don't be hasty to rule out a tribute to Bing.
Dutch
Ensure your kid gets the cool dockworker nickname he deserves by cutting out the middleman and making it his actual name.
Emery
Godric
Hank
Everyone seems to have become obsessed with fried chicken and barbeque grills anyway, why not continue the American theme with this apple-pie classic?
Henning
Share your love for Nordic noir with the world with this Scandinavian moniker, best known as the name of Wallander author Henning Mankell.
Jericho
The sort of name you need if you want your son to become a time-travelling detective (and who doesn't?)
Neville
Orpheus
Take the plunge and then pray for the musical talent to follow.
Robinson
Rudolf
Be bold. So what if your son happens to share his name with a red nose reindeer? It's full of old-world Central European charm.
Thane
Wolfgang
Your son will thank you for making it possible for him to be nicknamed Wolf.
Wentworth
Surnames as first names are a hot trend in the naming world, so you might as well go with a particularly grandiose example.
SEE ALSO:

Most Popular Baby Names 2015: Top Boys' Names Are Firm Favourites But Girls' Names Have New Entrie

Parents Can't Say No To This Girl's Brilliantly Worded Request For The One Thing She Wants This Christmas

Baby Name Inspiration: These Are The Most Popular Baby Names In 2015... So Far
Girls
Airlie
Annest
Let the world know which child is the most Anne of all!
Beryl
Fingers crossed enough time has passed since the Dandy's heyday that no-one will make the Beryl the Peril connection.
Blaize
Collette
Dreya
Freya ranked at number 20 for girls in 2013, and anything that ranks higher than 4000 is dreadfully passé.
Elna
It's not quite Elma, it's not quite Una. Delightful!
Ernestine
Bit of a Wild West vibe. And you aren't brave enough to try Ernie as a nickname, you could go with Ness.
Fedora
If you want your daughter to spent her life narrating murder mysteries in a world-weary voiceover, this is the name for you.
Maple
Great tree, great syrup - what's not to like?
Odessa
Ripley
In the event of a martian invasion, a daughter with Sigourney Weaver's alien-crushing heroine as her namesake might come in handy.
Romily
Tierney
Valencia
Wilma
If you ignore the Flintstones, it has a very cool 60s vibe, don't you think? You're still thinking about the Flintstones, aren't you? This one may need some time to take off...