Madonna introduced a surprise guest at her gig in London, putting on a raunchy display with Graham Norton.
The pop icon's 'Rebel Heart' tour arrived in the UK on Tuesday night, and during a section where she usually dances with a fan, she delighted crowds by bringing out Graham instead.
Photos show her straddling the chat show host, which - given that he's a self-confessed Madonna superfan - can't exactly have been a strenuous task for him. Madonna and Graham Norton
He later showed off some of his more *ahem* energetic dance moves, while she performed her track, 'Unapologetic' Bitch'. Over the course of the evening, she performed tracks from her latest album, including 'Holy Water', 'Living For Love' and 'Bitch I'm Madonna', alongside classic hits 'Like A Virgin', 'True Blue' and 'Like A Prayer', which she added to the setlist in honour of World AIDS Day.
Madonna previously performed the iconic track in memory of the victims of the Paris attacks last month, breaking down in tears as she called for a minute's silence at her concert.
"However, that is exactly what these people want us to do. They want to shut us up. They want to silence us. And we won't let them."
Previously in the tour, she's brought out celebrity guests Katy Perry, Rita Ora and Idris Elba in the same spot as Graham, and given each of them a banana for dancing with her.
Madonna will perform a second show at London's O2 Arena on Wednesday (2 December), returning to the UK on 14 December for shows in Manchester, Birmingham and Glasgow.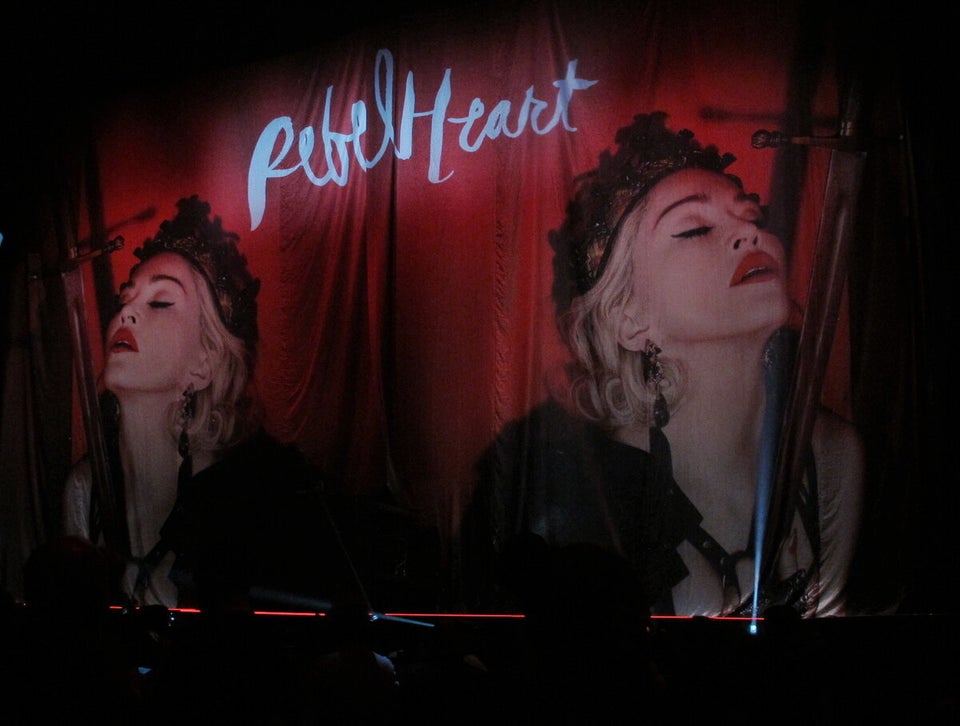 Madonna Kicks Off 'Rebel Heart' Tour In Style