Elya Bulochka, from Moscow, posted images on Instagram of models' faces decorated with colourful makeup, jewels, and dead fish.
Many of Bulochka's followers asked if the fish were real and she confirmed that they were "already dead. Same as in your dining plates."
The images have provoked outrage from animal lovers amidst her 25.3k followers, who claimed the angel and neon tetra fish (popular in aquariums) had been killed unnecessarily.
"It is not art, just another stupid person killing animals for nothing," one commenter wrote.
Another said: "Today one dead fish, tomorrow someone's finger. Disgusted that all this is referred to as the art of makeup."
But Bulochka was quick to fire back to her critics: "Before writing the comments, remember when you last ate meat," she wrote.
"Only your meat has the nerve endings and feels pain. Fish do not feel."
Whether fish feel pain or not has been the subject of much debate, with various scientific studies arguing both that they do and that they don't.
Either way, the makeup artist proved she's not letting angry commenters deter her by sharing the above photo - which shows a shot of one of her models decorated with neon tetra fish (left) next to an image of her with sardines covering her own face (right).
"Now I want to play you in a game of "double standards" spot 10 differences," she wrote.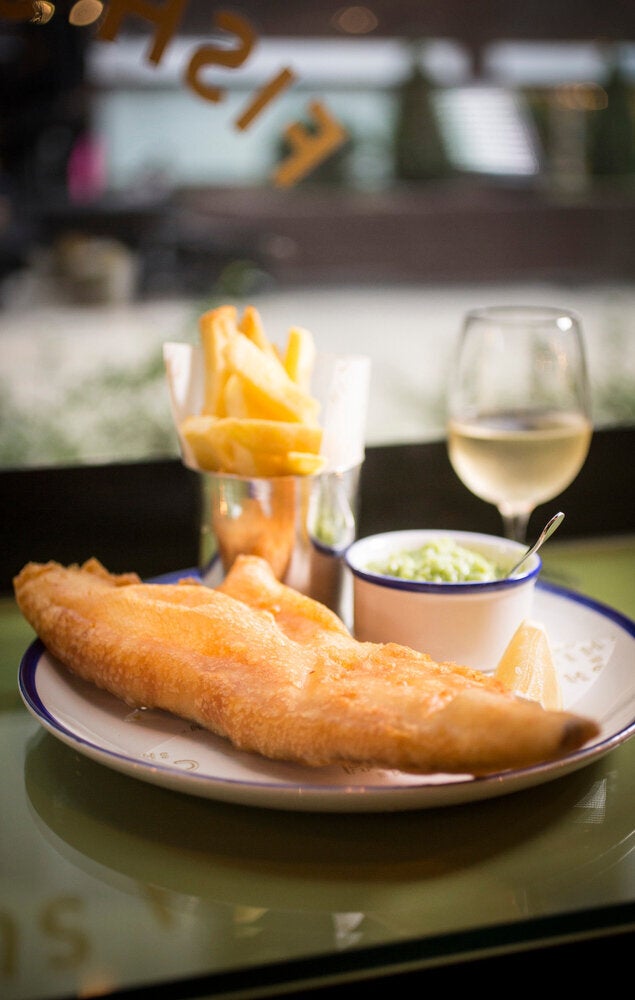 London's Best Fish And Chips
Related