A blogger has left us in stitches after recreating his sister's family photos using his cat in place of her two children.
Gordy Yates, who lives in Taiwan, took the hilarious snaps and gave them to his sister, Meredith, for her 28th birthday.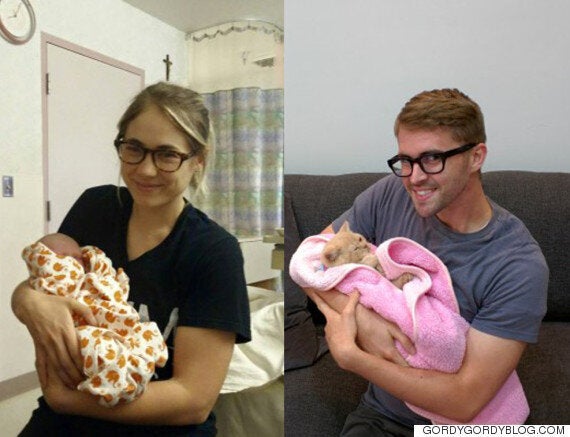 "My twin sister Meredith is so great and I am so bad. Every year on my birthday, she gets me something cool...And no matter where I've lived, she's always either sent the gift in a package or saved it to give to me later," Gordy wrote on his blog.
"I'm the worst brother because I never get her anything for her birthday. Generally, I don't get someone a birthday present if they live far away, so I usually don't get her ANYTHING even though she always gets me something."
This year though, Gordy seriously upped his game.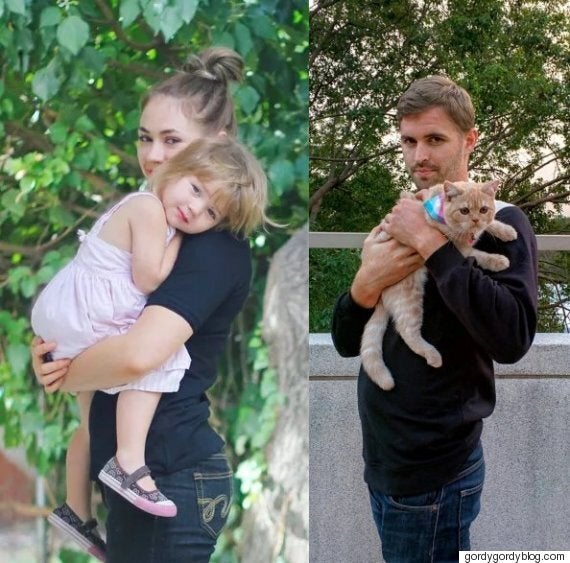 The cat-loving blogger told us that he and Meredith aren't actually twins - it's an in-joke that's inadvertently made its way onto news sites around the world due to the popularity of his pictures.
Check out a few of the snaps below and read more on Gordy's blog.