Tesco is trialling a new initiative to give children free fruit when their parents are shopping as part of their drive towards healthy eating.
The supermarket, which is currently implementing the scheme for four weeks in selected stores, hopes to make it easier for parents to occupy their children during the food shop, as well as making sure they get their five a day.
Participating stores will have grapes, apples, bananas and oranges placed near the entrance of the store for kids to take.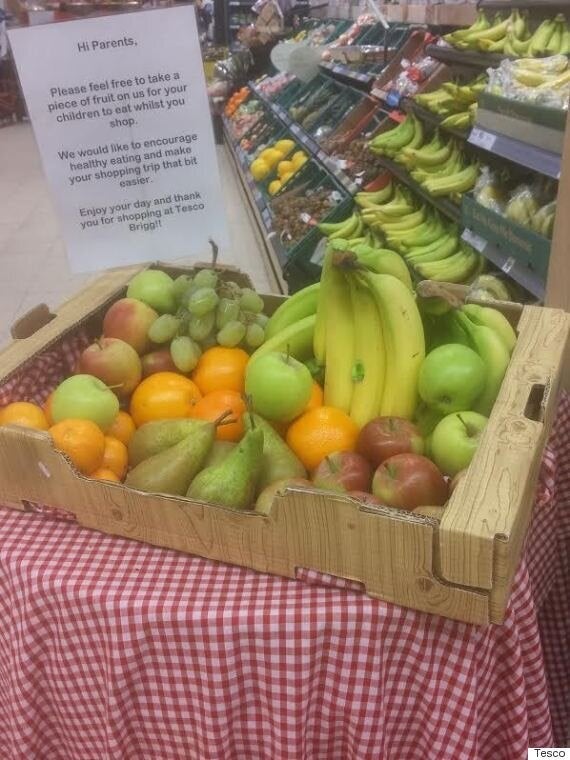 Tesco in Lincolnshire trialling the free fruit
Tesco's corporate responsibility director Josh Hardie said in a statement: "As a father myself I know just how much of a challenge it can be to navigate the aisles with hungry children in tow.
"As well as helping make sure children get their all-important five a day, we're hoping this new plan will help instil some healthy eating habits that will stay with children as they grow up."
The initiative started when a local store manager in Lincolnshire began giving free fruit to parents for their children during shopping trips as an alternative to sweets.
Seeing as it was so well received by customers, Tesco decided to try it out in other selected stores, including 15 in Scotland, to see how it might work on a bigger scale.
Hardie continued: "We want to serve Britain's shoppers a little better every day, so we're trialling this initiative to make it easier for parents to get their children eating more healthily.
"We saw such a fantastic reaction from customers in Lincolnshire we thought it would be a great idea to try it in other parts of the UK."
Two mothers have praised Tesco for the move after seeing the sign in Tesco Colchester.
"People were looking at what I was taking a picture of and walking away smiling too - awesome stuff."
Another mum, Leanne Knowles, wrote "Don't you think all your shops should do this? Excellent idea!".
Another photo of the free fruit sign has been found in Whitfield, Dover.
Samy Clapson, 27, uploaded the photo to Tesco's Facebook page, praising the supermarket for their move.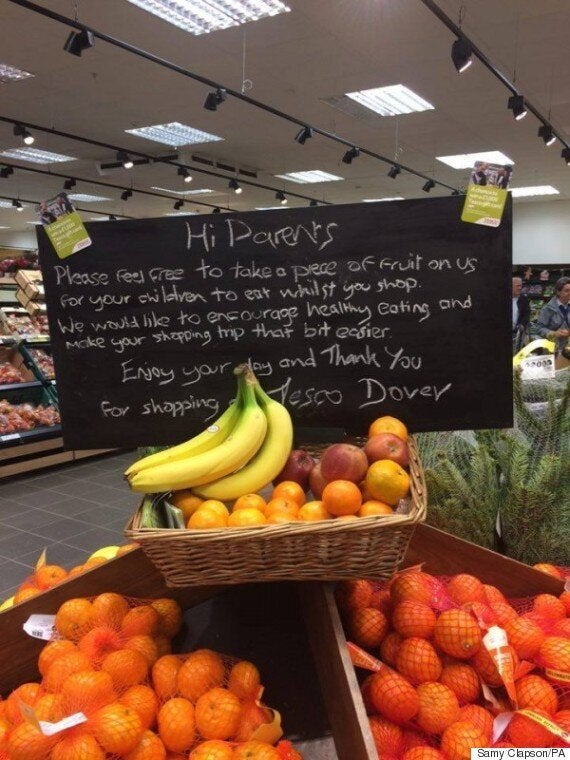 "We have logged interest on our internal system, to roll this out nationwide, however at the moment, it's down to the store if they wish to offer this.
"Just as another suggestion, you can always request to speak to a manager in store to see if this is something they could introduce."
At the beginning of the year Tesco became the first major retailer to remove sweets and chocolates from the checkouts across all store formats, including smaller convenience stores.
Tesco also announced earlier this year that all the children's lunchbox-sized soft drinks it sells would have no added sugar in them, and that it would reduce the sugar content of its own-brand fizzy drinks by 5% each year over the next four years.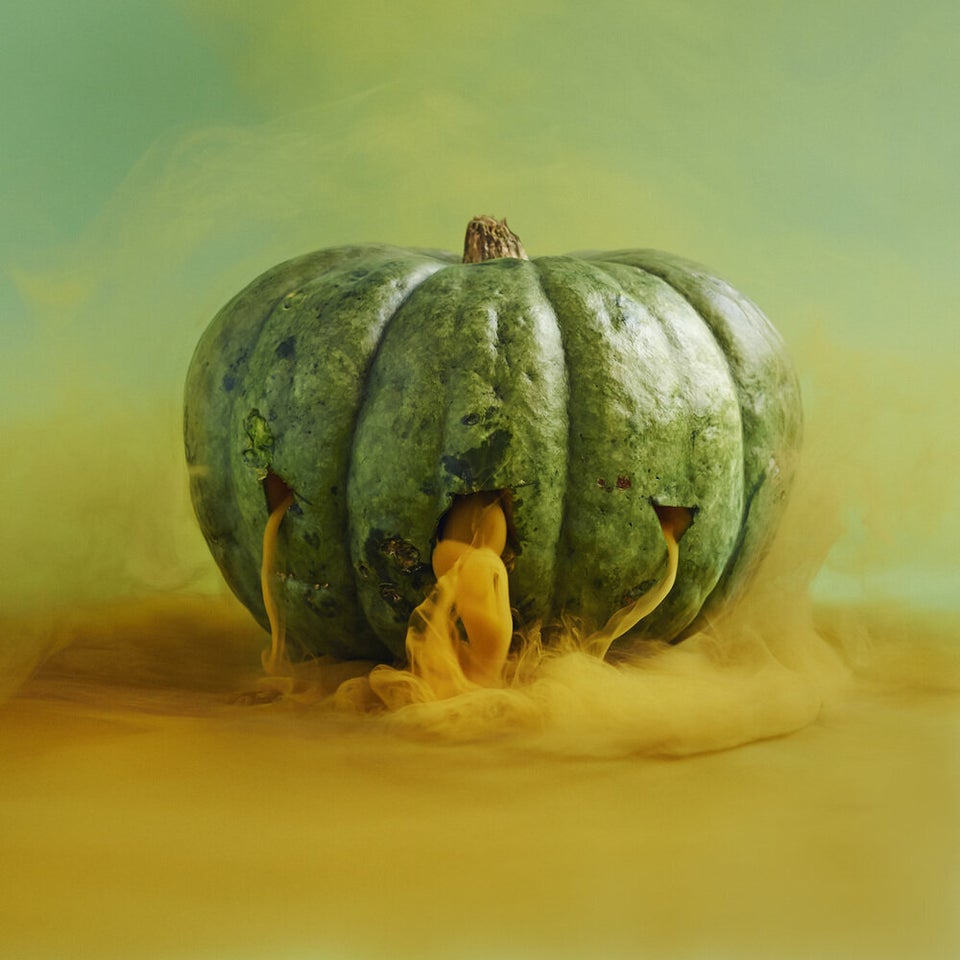 The Secret Lives of Fruits and Vegetables