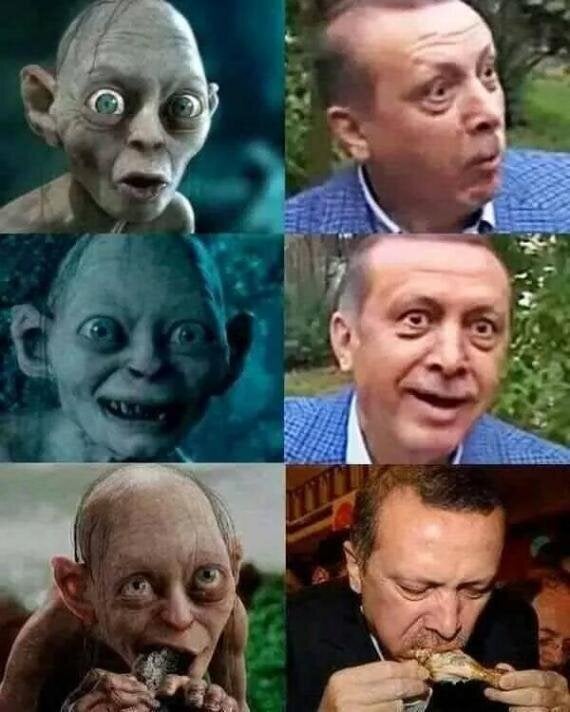 Ciftci was fired from his job in Turkey's public health service in October after posting the meme, and is now waiting to be sentenced in court.
Internet users swiftly fought back against the "absurd" idea of arresting someone for making a joke, which essentially made things 100x worse for President Erdogan.
They started by creating even better comparisons, highlighting the similar features between Erdogan and the fictional character: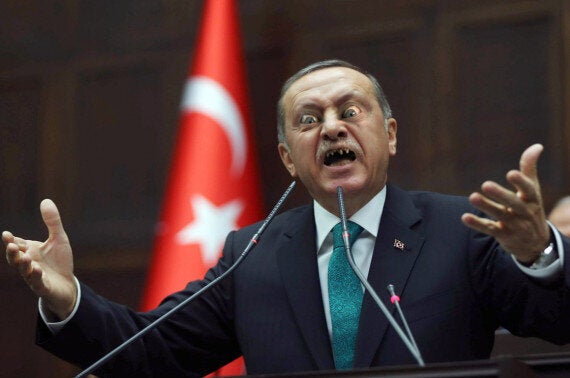 And then took turns editing the President's Wikipedia page: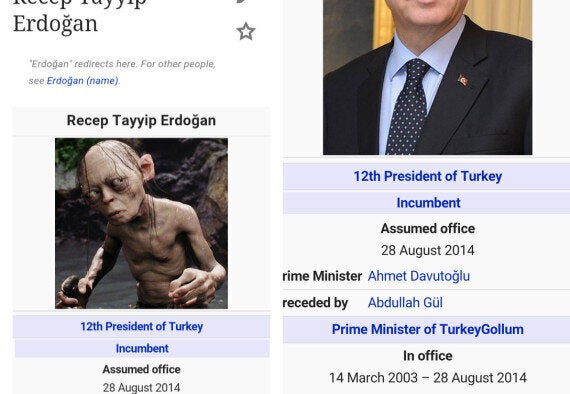 And also the Facebook page for Gollum:

The saga even prompted some rather convincing artwork: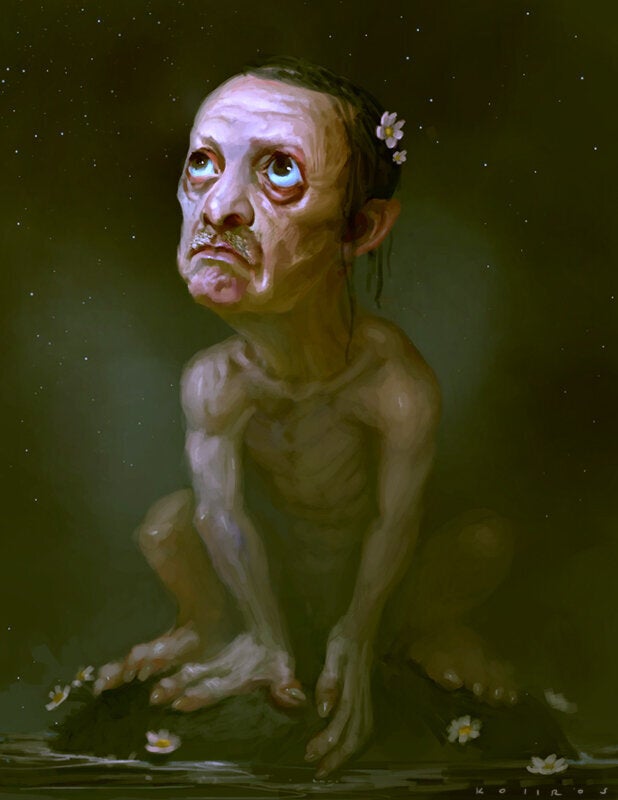 Wood called the charges "horrifying" and Jackson and screenwriters Fran Walsh and Philippa Boyens defended Ciftci by saying the pictures used were actually of Gollum's lighter side, Smeagol.
"If the images below are in fact the ones forming the basis of this Turkish lawsuit, we can state categorically: None of them feature the character known as Gollum," they said in a statement. "All of them are images of the character called Smeagol.
"Smeagol is a joyful, sweet character. Smeagol does not lie, deceive, or attempt to manipulate others. He is not evil, conniving, or malicious – these personality traits belong to Gollum, who should never be confused with Smeagol."
Regardless of the film creators' testimony, the court brought in two academics, two psychologists and a film expert to assess the case. The court has been adjourned until February while the experts carry out their research, which we can only assume consists of binge-watching every 'LOTR' on DVD. We can normally get through that on a hungover Sunday, but each to their own.