The apparent terror attack at a London tube station has prompted a very British response to Islamophobia on social media.
But video apparently filmed as police moved in to make the arrest shows commuters lambasting the assailant, with at least one man shouting: "You ain't no Muslim bruv! You ain't no Muslim!"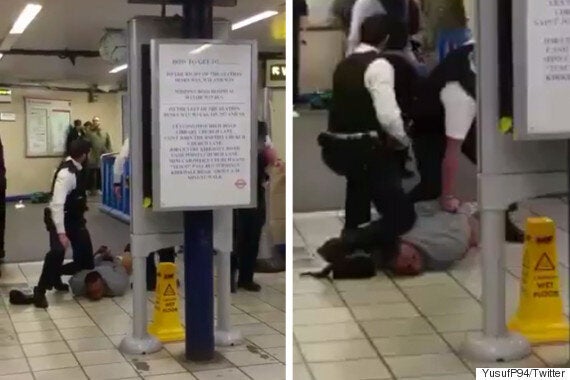 The phrase was shouted as the man was arrested
While it is still unclear who captured the footage and who made the remark, the phrase quickly trended on social media.
The Met Police has said it is investigating the attack as a "terrorist incident."
The Met's head of Counter Terrorism Command, Commander Richard Walton, said: "I would urge the public to remain calm, but alert and vigilant. The threat from terrorism remains at severe, which means that a terrorist attack is highly likely."
Related