Police are appealing for information to help trace the driver of a lorry who committed a "shocking attack" on a 13-year-old girl who was walking to school.
The school girl was on the street a 8.15am on Thursday morning when the driver got out of a flat-bed lorry and approached her. He punched her in the face, knocking her to the floor, before tugging her by the hair.
Police say her screams alerted passers-by, and the man drove off in the vehicle towards Powke Lane cemetery in Rowley Regis.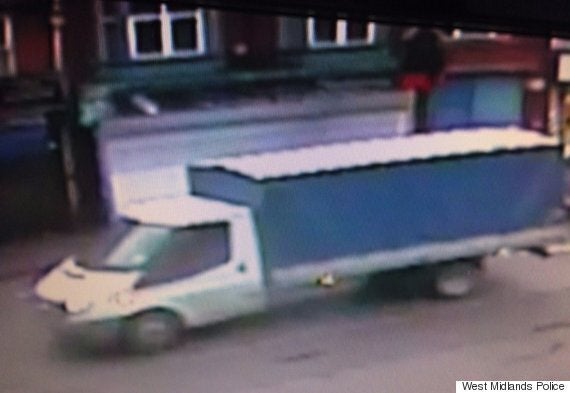 Police have released this image to help with the case
A CCTV image of the blue-and-white lorry has been released to help find the man, who is wanted by West Midlands Police after the assault.
Detective Sergeant Andy Robinson, said he hoped someone might recognise the vehicle or provide important information.
"The young girl was not seriously injured but understandably extremely distressed by the incident," he said.
"This appears to be an isolated incident – we have no other reports of similar offences – and the motive for the assault is unclear at this stage. It was certainly a shocking attack in broad daylight as the girl was on her way to school.
"We urgently need to trace the driver and I hope that anyone who recognises the vehicle will contact us as soon as possible."
Police say the man has been described as white, around 30 years old, 5ft 10ins tall, with short hair. He may have been wearing blue overalls.
The distinctive flat-bed bed lorry was blue with a white cab.
Anyone with information should call CID on 101 or the independent charity Crimestoppers anonymously on 0800 555 111.