Chris Hemsworth has spoken out about one of his happiest 'dad' moments and it's probably the cutest thing we've ever heard him say.
The 32-year-old actor opened up about a heartwarming exchange with his three-year-old daughter India while discussing how family life had changed him.
In the simple yet loving moment, Hemsworth told Parade: "We were in the car driving somewhere, and my little girl was in the back seat with me. I was really tired, I leaned over and put my head on her lap without even thinking about it.
"I just wanted to lie down a little bit and sleep because it was a 40-minute drive.
"And she started patting my head and singing a song through her dummy."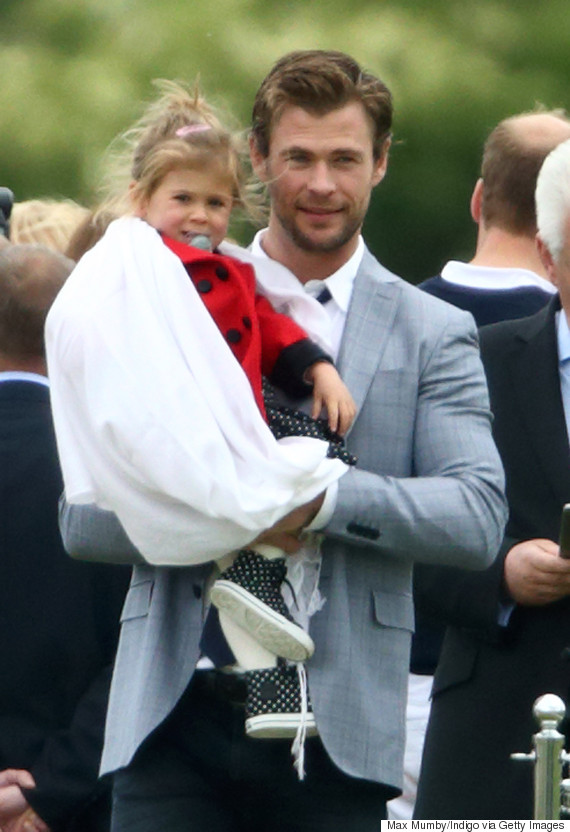 Chris Hemsworth and daughter India
Hemsworth continued: "I don't even know what song it was... I looked at my wife, who was in the front seat and she had tears in her eyes."​
The father-of-three said while parents often believe they are there protecting their children, actually, children are protecting their parents too.
He added: "Sitting in the car with my head on her lap and her singing to me, there was this understanding of, 'Wow, she's looking after dad, and that's her job.' You know?
"And that was such a joy. Oh, there's nothing better! It was the happiest moment of my life."
Hemsworth is also dad to one-year-old twin sons Tristan and Sasha with his actress wife Elsa Pataky.
The doting dad added that started a family has completely changed his outlook on life.
He said: "For the first time, it's not about me anymore. This internal dialogue about my own boring story isn't at the forefront of my thoughts.
"It's about them now, their welfare​."
SEE ALSO:

Chris Hemsworth Paid Off His Parents Debt

Dad Left Humiliated After 3-Year-Old Daughter Loudly Makes Remark About His Penis In Public Toilet