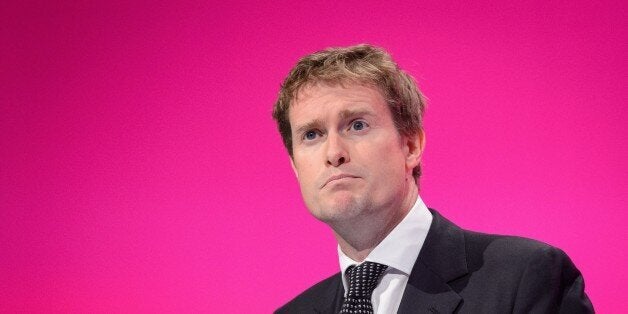 Labour activists from privately educated backgrounds lack the "political antennae" to deal with "tough" doorstep conversations about welfare and immigration, Tristram Hunt claimed today.
Speaking during a Fabian Society debate on inequality and social mobility this morning, the former Shadow Education Secretary admitted that some who come from private-school backgrounds struggle to plug into certain communities.
Mr Hunt – himself a graduate of a fee-paying school – cited the experience of Suzy Stride, the party's candidate in Harlow, Essex, in May's general election.
Reflecting on "private school people in the Labour Party and more broadly", Mr Hunt referred to an essay Ms Stride has written for a collection he is editing on England and Englishness.
He said: "She describes very brilliantly the feeling of Labour party activists coming in to Harlow, a key seat, to help her and not having a feel for that community.
"Then the tough conversations you have on the doorstep about welfare, about immigration - they almost lack the political antennae to deal with."
Harlow was held by Labour from 1997 to 2010, and was 81 on the party's target list for the 2015 General Election.
Tory MP Rob Halfon saw his majority increase in May from 4,925 to 8,350.
Mr Hunt said that where local activists were plugged in to a community, such as in last week's Oldham West and Royton by-election, there was a greater chance of success.
He claimed the Conservative Party faced similar problems with its activists, and said: "If the Labour Party had won ten more seats we would be having a very similar conversation about how brittle the Tory party is, how underneath it there are no activists.
"As we are seeing with that rather disturbing Road Trip allegations, they had to bus around small groups of activists around the country because there wasn't the ecology there. I think this is a broader point about activists, parties, and how they succeed. "
Mr Hunt's comments came after fellow Labour MP Gloria De Piero cited the world of politics, including the Labour Party, as an area which needed to do better when it come to promoting people from a non-privately educated background.
After claiming senior judges and the media are dominated by private school educated people, she said: "Politics is not great either. I could easily criticise the Tories – what sort of society is it when the three most senior Tories not only went to the same school but were actually members of the same dining club at the same time?
"But my party has a way to go to in ensuring that people from ordinary backgrounds can represent us."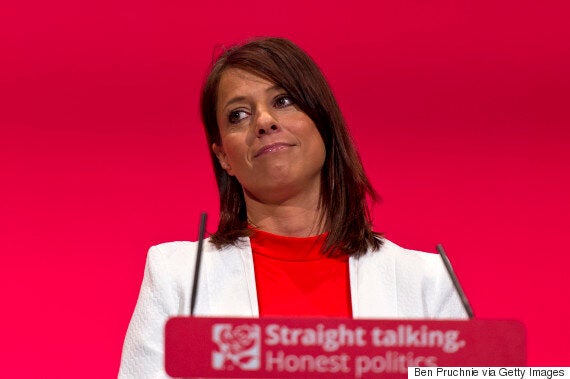 Ms De Piero praised the last Labour government's target of getting 50 per cent of school leavers to go to university, but argued there was still much to do to tackle a lack of social mobility.
The former journalist-turned-MP singled out the BBC for not doing enough to help open the doors to industries dominated by privately-educated workers.
She said: "Elites find new ways of keeping the top jobs, that's where internships come in. A lot of these top jobs are never even advertised.
"Work experience though is absolutely crucial and I'm very struck as a former broadcast journalist the BBC is every one of our towns and cities but it never goes into schools in my constituency and says: 'Come and do work experience'.
"It would never come into schools in your constituency, Tristram, in Stoke and I'm struck by when I go to Four Millbank where the BBC is based here [in Westminster] it looks very much like BBC Nottingham.
"There are very much the same sort of people wherever you are, and I just think the BBC, which we all pay for, need to do a lot more outreach work."
A BBC spokesperson hit back against the remarks, citing a range of initiatives the organisation runs to encourage young people into media.
These include the BBC's annual School Report, which in 2013 involved 33,000 students from 1,034 schools, and saw 300 staff gave up their time to be mentors for the schools.
The spokesperson said: "We offer around 1,200 work experience placements every year across the UK that anyone can apply for and 1% of our workforces are apprentices. In 2015, 45 per cent of TV Production Apprentices were from a BAME background and 64 per cent came from families where neither parent went to university.
"We also have an extensive and ongoing programme of Outreach activity in communities across the country and our new Local Radio Apprenticeship Scheme offers an exciting new route into the BBC for young people who may not have gone to university at local radio stations across the UK."
In his speech entitled "Labour's Moral Mission: Inequality and Social Mobility in Modern Britain", Mr Hunt called for a reverse in the Conservative's cut to inheritance tax, the repeal of the trade union bill and the introduction of universal child care.
He also argued for council tax to be replaced with a property value tax, which if levied on owners, not occupiers, "would take 'generation rent' completely out of local taxes altogether."