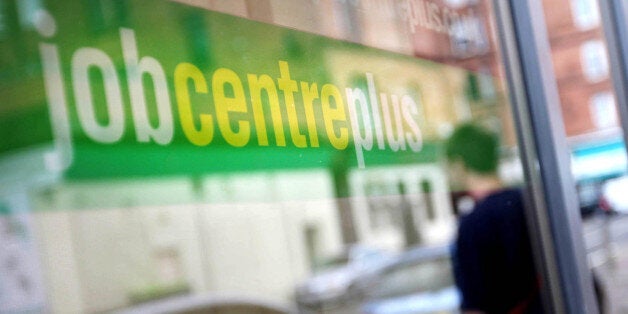 Government plans to cut unemployment benefits for disabled people will make it harder, not easier, for them to get back into work, according to a House of Lords report.
The Employment and Support Allowance (ESA) is set to be cut by £30 a week for new claimants from April 2017 to bring it in line with Job Seekers Allowance.
A review of the policy, led by crossbench peers, claim that far from incentivising people to get back into work, the cut will actually have a negative impact on those already finding themselves struggling.
Learning disability charity Mencap called on the Government to "urgently assess" the report and stop the "harmful effects" of the cuts.
Lord Low, one of the peers who led the review, said: "The review finds no evidence that the £30 a week disabled people receive as part of ESA-WRAG [Work Related Activity Group] is acting as a disincentive to work and thus there appears no justification for this reduction in payment.
"In fact our review found that the current ESA rate is already not enough to work as an income replacement considering that claimants are often, through no fault of their own, out of work for a considerable time.
"The Government should halt this cut and instead introduce better and more personalised and tailored support to help disabled people who can work take steps to do so."
Chancellor George Osborne announced the changes in his July Budget, as he claimed that while the number of Job Seekers Allowance had fallen by 700,000 since 2010, the amount of people on incapacity benefit had dropped by just 90,000.
He said: "The Employment and Support Allowance was supposed to end some of the perverse incentives in the old Incapacity Benefit. Instead it has introduced new ones.
"One of these is that those who are placed in the work-related activity group receive more money a week than those on Job Seekers Allowance, but get nothing like the help to find suitable employment."
Today's report argues the reduction in financial support for those claimants will impact on their ability to undertake 'work related activity' such as training and volunteering.
It also claims some health conditions, such as anxiety and stress, could be worsened, and social isolation could increase.
Mencap boss Jan Tregelles said the planned cuts were likely to make lives worse for unemployed disabled people in the UK.
She said: "This Review shows that the cut would directly hinder the Government's desire to halve the disability employment gap, and instead push disabled people further away from employment, closer to poverty and actively harm people's health.
Paul Farmer, chief executive of Mind, agreed that the cuts would make it more difficult for disabled people to get back into work, and said: "It is insulting and misguided to imply that ill and disabled people on ESA will be more likely to move into work if their benefits are cut.
"The vast majority of people with mental health problems want to work but face significant barriers as a result of the impact of their condition and the stigma they often face from employers."
A spokesperson for Department for Work and Pensions spokesman said: "We value the contributions made by the report's authors, but do not agree with its conclusions. The fact is that currently someone placed in the Work-Related Activity Group would receive more money every week than a person on Jobseekers Allowance, but get nothing like the help to find suitable employment.
"Our reforms will provide up to £100m per year to give people in this group the practical support they need to move closer to the labour market and when they are ready, back into work."
Related