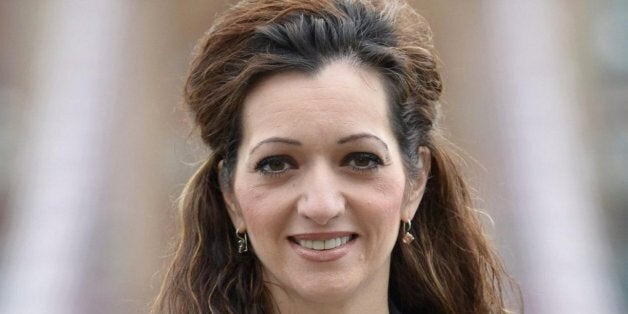 The Scottish National Party's Tasmina Ahmed-Sheikh, Scotland's first female Muslim MP, has joined David Cameron, JK Rowling and many others in condemning the US Presidential hopeful and business tycoon's call to close the US borders to Muslims following the California and Paris atrocities.
Elected this May as the SNP's first Muslim MP, she has written to the Home Secretary calling on the Government to "lead by example" over his "Islamophobic and racist" remarks, which she fears will "inevitably lead to a rise in anti-Muslim rhetoric or Islamophobia".
The Republican presidential candidate faced calls to be banned from entering the UK after he said there should be a "total and complete shutdown of Muslims entering the United States". Mr Trump went on today to claim parts of London are "so radicalised" the city's police force fear for their lives.
Speaking to The Huffington Post UK, Ms Ahmed-Sheikh, the party's industry spokeswoman in Westminster, said he was "speechless" when she heard the TV star's comments last night and was appalled he had "gone further today", signalling Muslim servicemen and women should be expelled from the US Armed Forces.
Mr Trump's business interests include three golf courses in the UK and Ireland after buying the famous Turnberry venue last year. He attended the Women's British Open at the south-west Scotland course in July.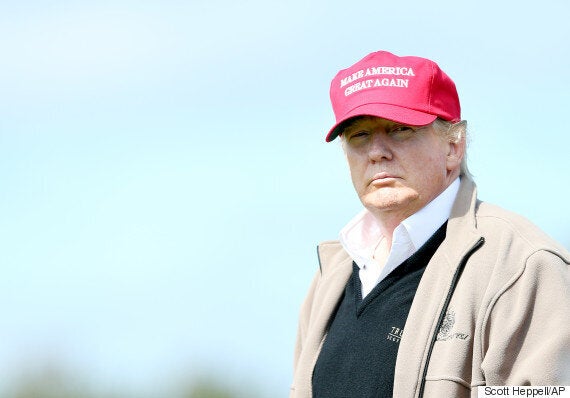 Donald Trump looks on at the 16th green at the Women's British Open golf championship on the Turnberry golf course in July
Ms Ahmed-Sheikh said his remarks could be "defined as hate preaching" and the UK should "demonstrate leadership".
Asked whether he should be banned, he said: "That is a view for the Home Secretary and perhaps ultimately the Prime Minister because we have seen in previous cases they have the ability to deny entry to people who are hate preachers, or whose being here is not conducive to the public good. Can what he has done be defined as hate preaching? My view is yes."
She added: "While we cannot control what he says on US soil, we can demonstrate leadership in relation to this issue and say: not in the United Kingdom do we want people making Islamophobic, racist, anti-Muslim remarks that are completely unfounded and unhelpful when we continue our fight against terrorism."
Ms Ahmed-Sheikh said his comments about London were not of a country "any of us would recognise".
She went on: "We are working very hard to assure there is community cohesion, therefore once we have the opportunity to denounce and take action when it's within our power to do so, we should do so and lead by example.
"When were are trying to unite across the world to fight the scourge of terrorism, and the terrorist cult which is Daesh, these comments are not helpful.
"He will have an audience. There will be people listening to him who may well agree with him. That will inevitably lead to a rise in anti-Muslim rhetoric or Islamophobia which we've seen in this country with a report a few weeks ago that there's been a 300% increase in attacks on Muslim women."
The Prime Minister's official spokeswoman said politicians should "look at ways they can bring communities together" when questioned by The Huffington Post UK at the daily briefing of Lobby journalists. She would not be drawn on whether Mr Trump should be banned from the UK as that was a "hypothetical" question.
Mr Cameron, by contrast, yesterday praised the unknown bystander who shouted "you aint no Muslim, bruv" at the alleged perpetrator of the Leytonstone underground tube attack, which left a 56-year-old with serious injuries.
The PM said: "Some of us have dedicated speeches, media appearances and sound bites, and everything to this subject but 'You ain't no Muslim, bruv' says it all much better than I ever could."
'Harry Potter' author JK Rowling has hit out at Republican presidential hopeful Donald Trump, saying Lord Voldemort is "nowhere near as bad" as the billionaire property tycoon.
Rowling responded to the furore surrounding Trump's announcement of a policy to prevent all Muslims from traveling to the United States by saying that comparisons being made between Trump and her fictional antagonist were wholly unfair.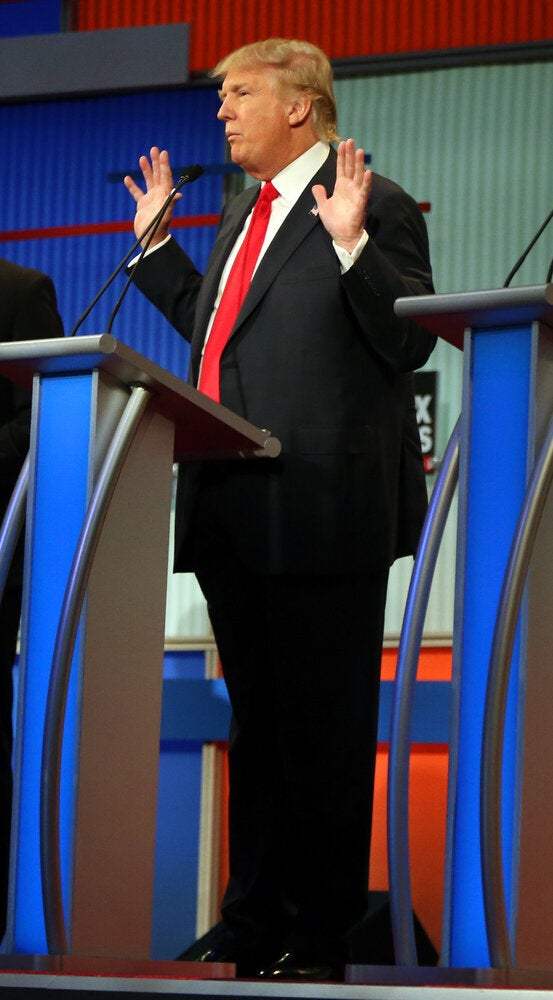 10 Remarkable Donald Trump Debate Reactions
Related