Losing your keys, wallet and three Boeing 747 Jets can sometimes be an inevitable result of leading a busy life.
We know what you are thinking. How does someone accidentally leave a jet behind?
Well, an airport in Kuala Lumpur is officially seeking the owners of three Boeing 747 planes that were found unattended on the premises.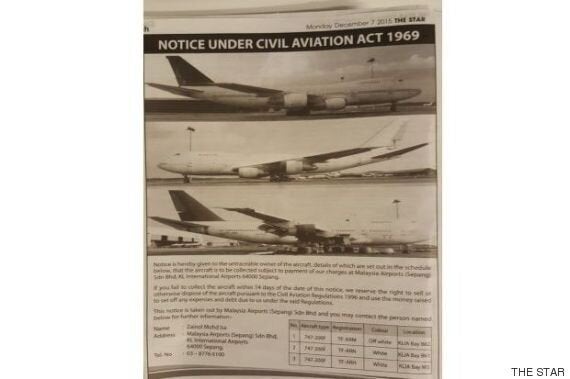 The organisation placed an ad in the Malaysian paper, The Star, stating:
"If you fail to collect the aircraft within 14 days of the date of this notice, we reserve the right to sell or otherwise dispose of the aircraft."
Kuala Lumpur International Airport is Malaysia's largest airport and officials said if the aircrafts were not claimed, they would be sold, with the profits settling expenses the parked planes have incurred.
"I don't know why they are not responding. There could be many reasons. Sometimes it could be because they have no money to continue operations," Zainol Mohd Isa, general manager of Malaysia Airports, told AFP.
If you happen to know anyone missing three jets, here are the vehicle's registration numbers: TF-ARM, TF-ARN and TF-ARH.
Popular in the Community