A Santa in America pretended to sleep while a tired toddler recovering from a seizure napped in his lap.
The result was a heartwarming photo that has been seen by thousands online.
Two-year-old Ryland Wade, who suffers from epilepsy, fell asleep after having a seizure on his way to visit Santa at Belden Village Mall in Ohio.
Ryland's mother Samantha Wade said Santa was completely understanding and happily posed for a photo with the boy.
"I was pleasantly surprised he did that," she told NY Daily News.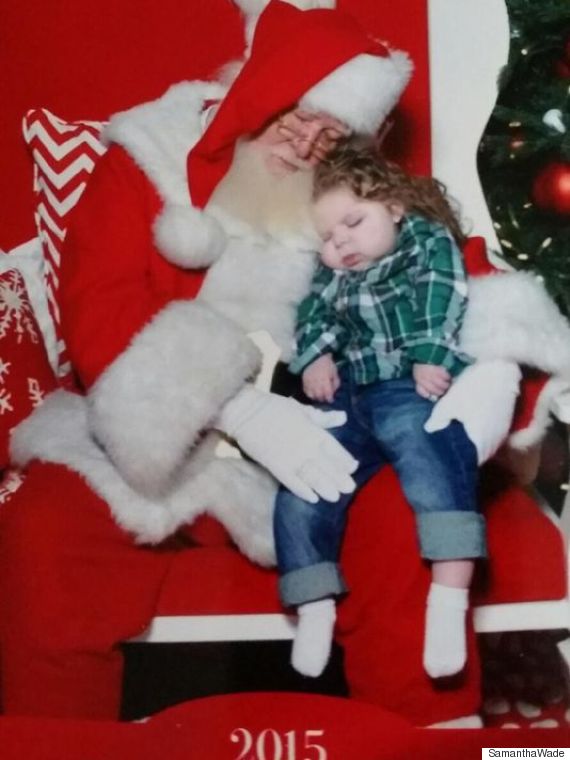 Ryland was diagnosed with epilepsy and spastic quadriplegia cerebral palsy - the most serious and disabling form of cerebral palsy - not long after he was born.
Wade said her son experienced a lack of oxygen to his brain during labour. As a result, he is non-verbal and visually impaired, and he eats and takes his medications through a tube.
She said her son suffers from between one to six seizures every day, which are usually caused by loud noises.
However she doesn't want to let Ryland's illness limit what he can do, which is why a visit to Santa was high on their priority list this year.
Wade told WKYC: "We're not going to stay cooped up in the house when there's so much we could be letting [Ryland] experience.
"It's our job as parents to get him out there and see the world, while knowing his limits and keeping him safe."
Advising other parents of children with epilepsy, Wade added: "Epilepsy is definitely going to dictate some of the things you can and can't do, but you cannot let it rule your life.
"You can't let the fear of what could possibly be consume you. You can't let epilepsy win."
For more information on dealing with epilepsy, visit epilepsysociety.org.uk.
SEE ALSO:

Santa Makes Christmas Extra Special For A Little Boy With Autism In Touching Photo

Santa's Grottos: The Best Places To Meet Father Christmas In 2015

Baby Falls Asleep During His First Visit To Santa, Makes The Most Adorable Festive Photo Yet