A mother who spent £1,500 on more than 300 Christmas presents for her three children has hit back at those who have said she is "abusing" her children.
Emma Tapping posted a photo on Instagram of her crowded tree, which was soon taken and shared on social media with abusive comments.
But the mum said the photo has been completely blown out of proportion.
Speaking on This Morning, she said: "I'm not rich at all, which is the first thing I wanted to point out because it's been put all over the internet after it had been taken from Instagram that I was rich and I spoil my children."
Tapping said people she doesn't know took screengrabs of her Instagram photo and shared them on Facebook with added captions about how she is "buying her children's love".
One person who shared the photo, wrote: "Nearly time for all the materialistic parents to compete and broadcast how many presents their kids have on Facebook. Just remember other kids don't get this much."
She wrote: "Will I post another picture of my tree? You bet.
"Seeing as my picture has gone viral (without my consent) here is my tree. I LOVE Christmas I LOVE spoiling my kids in the festive season and I work damn hard to make sure it is every bit as amazing as it can be.
"So two fat fingers up to all the judgemental assholes and big thanks to all the normal, everyday people who don't really give a shit about someone else's christmas tree or got into the festive spirit with me."
Tapping said what you buy your children isn't what will make them spoilt, that depends on how you bring them up.
She explained: "You could buy your kids two presents and still have a little terror, my kids know the difference between right and wrong and they appreciate everything they get and they don't get spoilt throughout the year."
The mum of two daughters aged 13 and nine, and a son of 19 months, said she doesn't have a credit card and uses every "bargain and sale" that she can.
She added: "Martin money expert, I follow him religiously and I do all the sales. Anything full price I refuse to pay for."
Tapping was joined by a mum-of-two, Jen Gale, who said rather than buying presents, her family tries to focus on spending time together,
Gale said she sources presents from charity shops or makes them herself.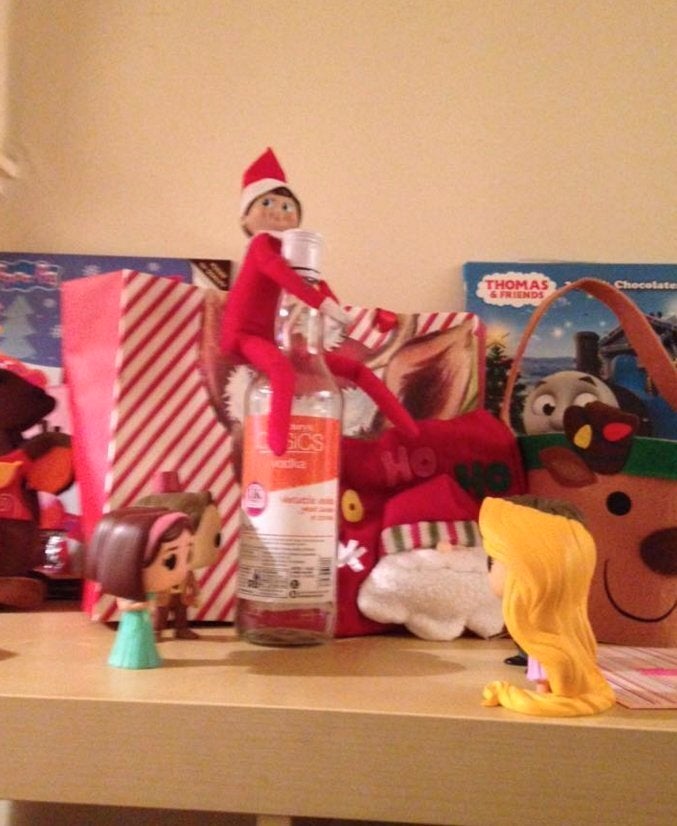 Elf On The Shelf Ideas