The Archbishop of Canterbury has said that he believes the "tide is turning in this country" for the Church.
After years of falling church attendance, Justin Welby said that many churches are now growing and becoming an increasingly important part of people's lives.
In an interview with Justice Secretary and former journalist Michael Gove for The Spectator, Welby said: "I think the tide is turning in this country.
"We are seeing many churches growing and particularly I would say that in the last seven or eight years, one of the most exciting things has been that, in the aftermath of the Great Recession, we have seen the churches more active in social structures again, in the social events of this country, than at any time since 1945."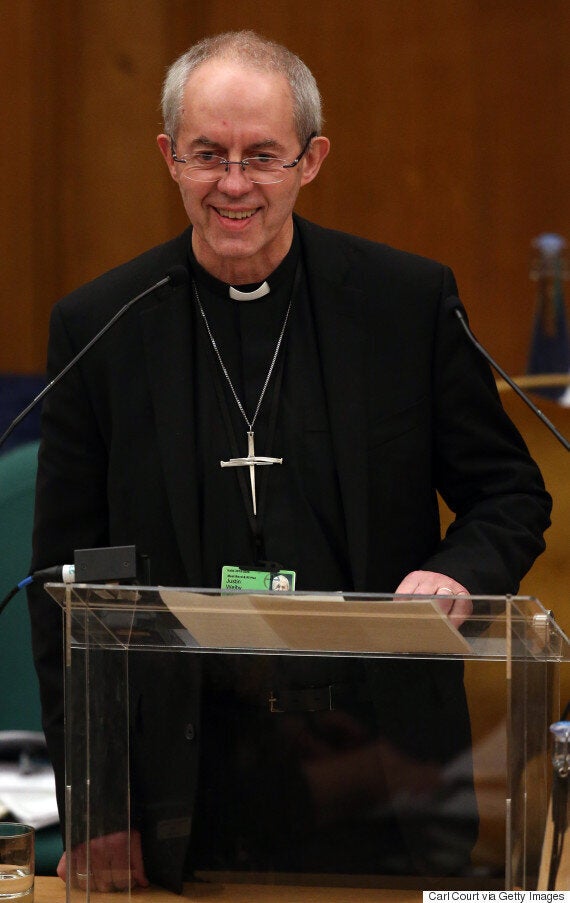 Justin Welby said that he believes the 'tide is turning' for the Church
The Statistics for Mission 2013 showed the number of Britons attending church weekly church had declined to 1,009,000, down from 1.05 million five years earlier, The Church Times reported.
The Archbishop also addressed the issue of the Lord's Prayer advert which was rejected for screening in many of UK's top cinemas over concerns that it may offend people.
He had previously condemned the decision not to show the ad and said that it was "about as 'offensive' as a carol service on Christmas Day".
But when questioned by Gove over whether this meant that Christianity was at a disadvantage in the "contemporary clash of ideas", Welby was firm.
He said: "No, because in the clash of ideas, Christians believe in the sovereignty of God. We are confident in the Victory of God which is seen — surpassing evil — in the events of the Cross, of the Resurrection and the Ascension."
Welby's comments come just days after the release of a report which made a wide range of recommendations around the role of religion and faith in British life, calling for a more "pluralist character" to be adopted in many areas of public life.
It was suggested that there should be more religious diversity in the House of Lords, as well as bringing in speakers who do not represent a faith viewpoint on the Thought For The Day slot on Radio 4's Today programme.