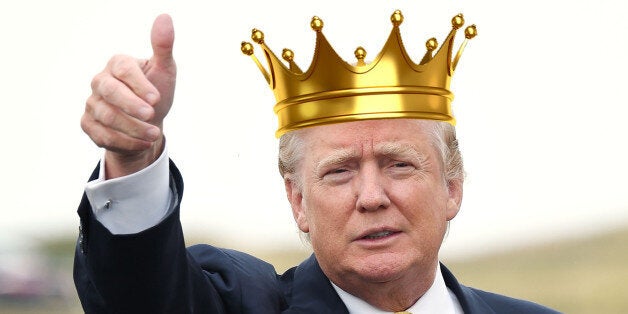 As of 10pm on Thursday, five people had signed Bob Jones' petition to crown the real estate magnate, compared with 475,000 signatories calling for him to be banned from the country.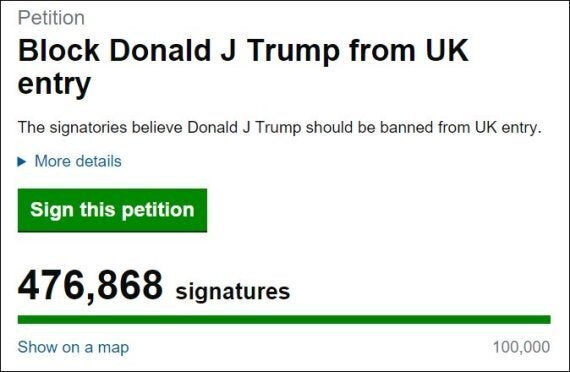 Jones' effort now needs just 9,995 more signatures to garner a response from the prime minister's office and 99,995 to be considered for parliamentary debate, however it is currently being reviewed to make sure it doesn't breach petition standards. This could be problematic, as the rules clearly state anything "nonsensical or a joke" can be removed.
It may also conflict with the rule that states no petition on the site can be relating to "something that the UK Government or Parliament is not responsible for".
Once a petition tops 100,000 signatures it legally must be considered for debate in parliament - although there is no promise that it will actually go ahead.
A statement on the petition to block Trump at the border said: "The UK has banned entry to many individuals for hate speech. The same principles should apply to everyone who wishes to enter the UK.
"If the United Kingdom is to continue applying the 'unacceptable behaviour' criteria to those who wish to enter its borders, it must be fairly applied to the rich as well as poor, and the weak as well as powerful."
On Wednesday, George Osborne said Trump will not be banned from the UK despite "talking nonsense". He said that instead, Trump's critics should "engage in a robust democratic argument with him" when urged by MP Tasmina Ahmed-Sheikh to make him the 85th "hate preacher" banned by Home Secretary Theresa May.
If you want Trump to be King of England, you can sign the petition here.
Popular in the Community