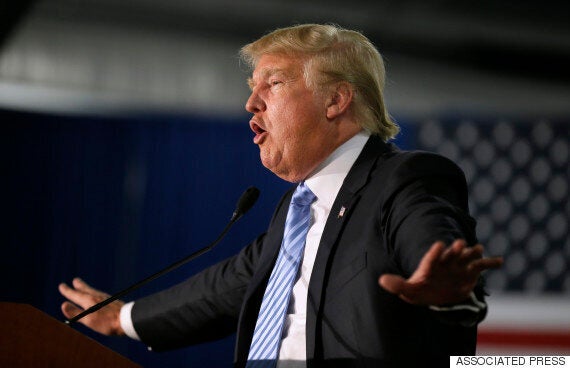 Republican presidential candidate Donald Trump speaks during a campaign rally, Saturday, Dec. 5, 2015, in Davenport, Iowa
In recent days, British Prime Minister David Cameron and London Mayor Boris Johnson both condemned Trump, with Johnson vociferous in accusing the rambunctious billionaire of displaying "stupefying ignorance," though the mayor did reject the notion of banning Trump from entering the country.
As the petition, entitled, 'Block Donald J Trump From UK Entry,' has garnered more than 100,000 signatories, it will automatically be considered for a debate in the House of Commons.
On Wednesday evening, Trump's campaign issued a statement noting his "significant investment" in the UK via the redevelopment of Scottish golf courses. "The UK politicians should be thanking me instead of pandering to political correctness," he scoffed.
Despite the uproar -- criticism even came from within his own party -- the business mogul remains on track to win the Republican nomination next year. The frontrunner, who was already well ahead in national polls, enjoyed a spike in his popularity amongst Republican voters after his Muslim comments, and now sits around 20 points ahead of his nearest rival.
Below is Trump's Wednesday statement in full:
I have done so much for Scotland, including building Trump International Golf Links, Aberdeen, which has received the highest accolades, and is what many believe to be one of the greatest golf courses anywhere in the world. Additionally, I have made a significant investment in the redevelopment of the iconic Turnberry Resort, which will have massive ballrooms, complete room refurbishments, a new golf course and a total rebuilding of the world famous Ailsa course to the highest standards and specifications of the Royal & Ancient. If they were going to do this, they should have informed me prior to my major investment in this £200 million development, which will totally revitalise that vast region of Scotland.

The UK politicians should be thanking me instead of pandering to political correctness. In fact, in an article out today, many police officers in London have come forward to confirm their fears of terrorism. I only said what needed to be said, and when I am elected no one will be tougher or smarter than me. I will work very hard and effectively to defeat terrorism.

I have respect for the Muslim people and have great friendships with many Muslims, some of whom I do business with --- but they themselves admit there is a major problem with radicalisation. As President, I will work with Muslim representatives to determine a solution to eradicate the terrorism that has plagued the credibility of the Muslim community.

Furthermore, as the definitive front runner (with large leads in every poll) in the race to become the Republican nominee for President of the United States, and as the person leading in the polls head to head versus Hillary Clinton, my focus is to Make America Great Again!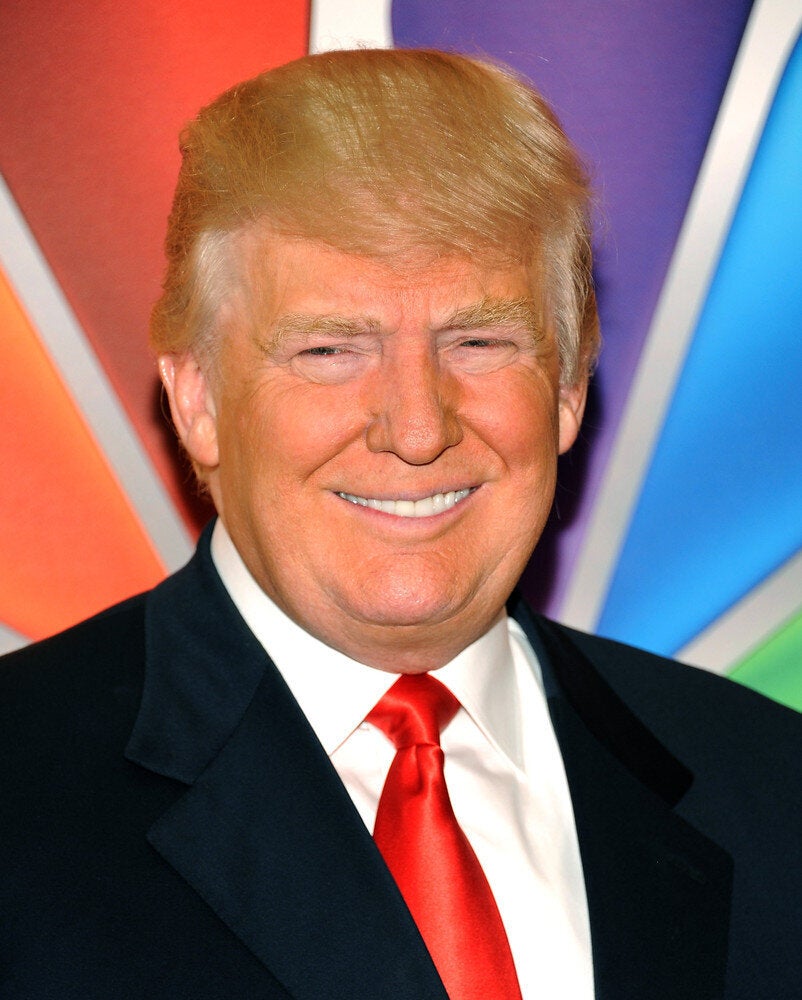 Donald Trump's Hair
Related