'Bohemian Rhapsody' may have gone down in history as one of pop's most extraordinary pieces of music but, according to Brian May, at the time of its release, nobody wanted them to release it.
The Queen guitarist was speaking about the song at the BBC Music Awards, when he remembered, "They told us not to do it. They said it was too long and nobody would ever play it."
Of the song which is celebrating its 40th anniversary this year, he told presenters Chris Evans and Fearne Cotton, "I think we knew it was something pretty amazing, It didn't come as much of a surprise that there would be some resistance from the media because of the complexity of the song.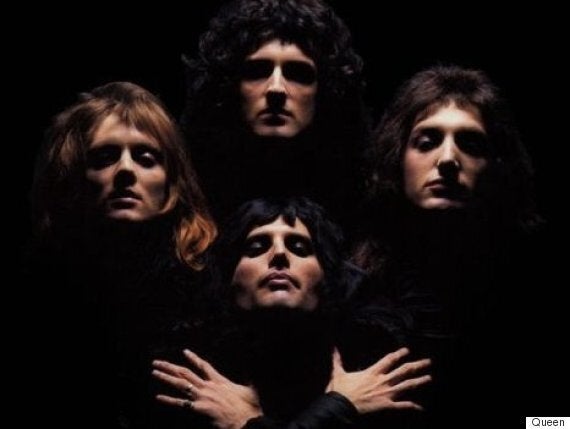 The distinctive video for 'Bohemian Rhapsody' helped it become a timeless wonder
"But once we released it, there was no stopping it. To this day, I can't figure out what it is supposed to be about. It was something cooked up by Freddie's insane brow."
A new BBC Four documentary covering the early stage of Queen's existence, 'From Rags to Rhapsody' reveals how the song transformed the perceptions of Queen when it was released in 1975.
The late, great Freddie Mercury was the main force behind the song, which comes in at a very radio-unfriendly 5'55". He tells the programme, "It's really three songs in one. I couldn't choose between them, so I bunged them all in."
Brian May also credits the late radio DJ Kenny Everett for championing the song on his radio show. It topped the charts at the end of 1975, going on to sell more than a million copies by the end of January 1976. It has been consistently included on top tens of best British singles ever, including a number one spot on ITV's poll to find 'The Nation's Favourite Number One' over 60 years of music.
Related