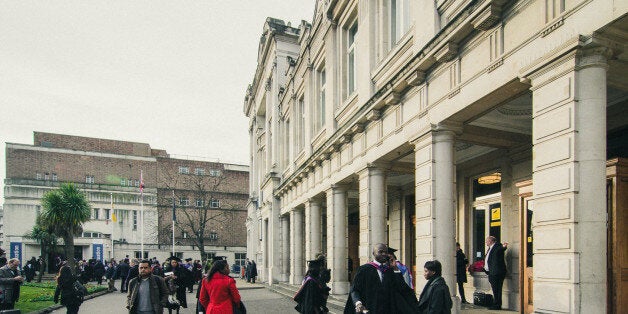 The Islamic Society at Queen Mary University, London, has been suspended over alleged breaches of protocol and procedure.
In a Facebook post, the society said it was "unclear" about many of the allegations, and was working with the students' union to "gain better clarity" and "clear some of the hysteria".
The society's statement read: "It has come to our attention that there is much confusion regarding the current situation of the ISoc. We have also noticed many people speaking on behalf of the ISoc and at times saying things which are incorrect.
"We hope this will clear some of the hysteria.
"It is with a heavy heart and deep sorrow that we regret to inform you that the Queen Mary Islamic Society has been temporarily suspended.
"This suspension comes as a result of allegations many of which we are still unclear about. We are working with the SU to gain better clarity on these issues in hopes of putting this matter to rest.
The ISoc is currently appealing this decision and can hopefully resolve any issues to allow the great work to continue InshaaAllah!"
President of the SU Carolina Mantzalos told HuffPost UK: "The Students' Union is currently looking into claims that ISoc has broken some of the rules associated with running a Students' Union society. These rules apply to all societies and student groups and cover things like room bookings, event advertising and use of facilities.
"The Students' Union is keen to resolve this investigation quickly to ensure that ISoc are able to resume their activities for their members."
A spokesperson for the university added: "Queen Mary students' union has suspended the Islamic society (Isoc) while it investigates claims that Isoc breached agreed protocols and procedures. Further information will be available following the conclusion of the investigation."
The students' union has been contacted for comment but has yet to respond.