The president of the Islamic Society (ISOC) at Goldsmiths University, London, has resigned after posting a string of homophobic messages on Twitter.
Muhammed Patel told the society he would be quitting his role after he sent tweets including one which said homosexuality was a "disease of the heart and the mind".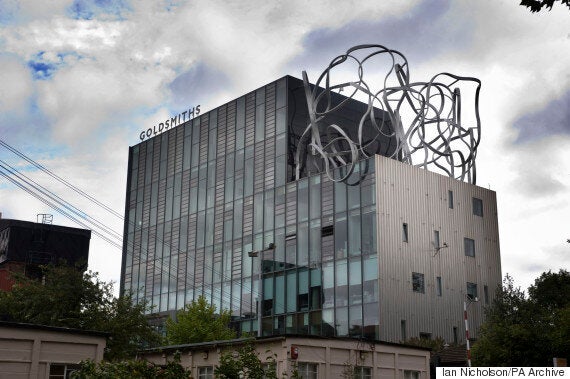 Goldsmiths University in New Cross, south London
The ISOC released a statement on its Facebook page saying: "In light of recent allegations attributed to Muhammed Patel a meeting was called to discuss a motion of no confidence.
"Soon after Muhammed tendered his resignation and it was accepted by the committee."
The post did not detail the allegations but the Twitter account @mopey96, which was run by Patel, has since been deleted.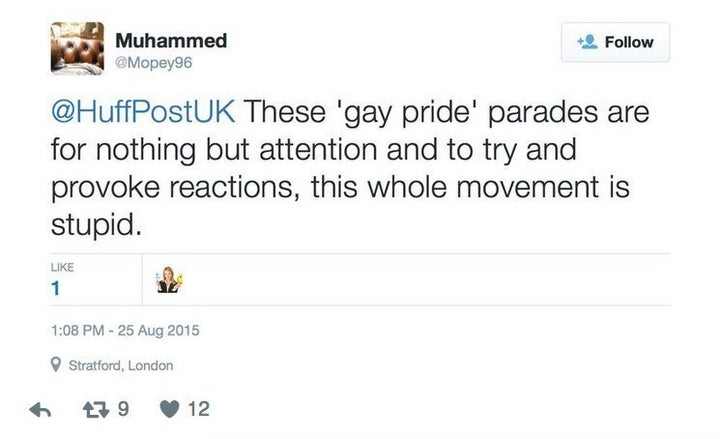 One of the tweets sent by the @mopey96 account
It is claimed that the tweets came to the attention of the university after the LGBTQ (Lesbian, Gay, Bisexual, Transgender and Queer) society supported ISOC during a row with the Atheist Society when controversial speaker Maryam Namazie spoke at the university.
It appears that a number of members of the LGBTQ society did not agree with the society's official stance on the issue and shared pictures of the tweets.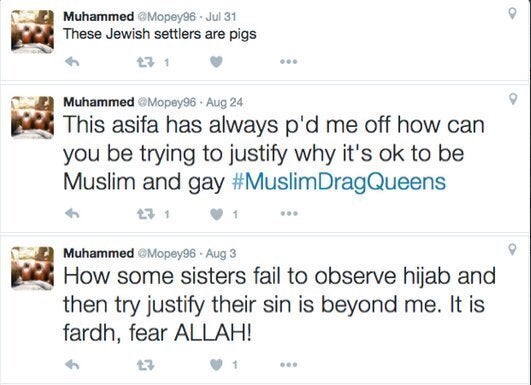 More tweets posted from the @mopey96 account
Patel has since apologised, and his statement has been published in The Leopard.
It reads: "I would like to take this opportunity to apologise for my actions. They're not representative of the society, which is why I have resigned from my position in the Islamic Society", wrote Patel.
"I deeply regret my tweets; comments like that should not be tolerated in any shape or form, regardless of the method used to communicate it, and regardless of the situation or context. I really hope students on campus can forgive me for this huge mistake."
This is just the latest in a long line of scandals to hit Goldsmiths SU this year.
Bahar Mustafa, Welfare and Diversity officer, resigned amid allegations of bullying after tweeting with the hashtag "Kill All White Men". She was reported to the police but the charges against her were dropped.
Huffington Post UK has contacted Goldmiths Islamic Society and Muhammed Patel but have not received a response.
Related