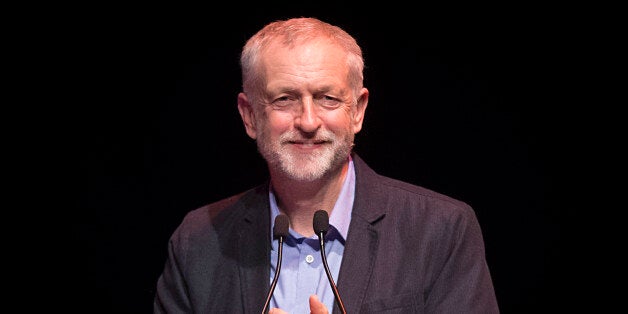 Jeremy Corbyn has been urged to pull out of the Stop the War Christmas dinner this evening, in the wake of a series of controversial statements about terrorism and air strikes on Syria.
Former shadow cabinet minister Emma Reynolds told BBC Radio 4's Today programme this morning the group was "more anti-West than anti-war".
"They blame Paris for reaping the whirlwind of Western intentions after the recent terrorist attacks. They compared ISIL/Daesh with the international brigades who fought fascism in 1930s Spain and they have failed to condemn Russia for its invasion and occupation of Ukraine and Georgia," she said.
"I don't think these are views that are based on the values of internationalism solidarity of the Labour party and I hope my party leader will distance himself from this organisation and pull out of the dinner tonight."
But Chris Nineham, one of the founders of Stop the War, told Today that Reynolds was telling "untruths" and was engaging in "tittle tattle and smears".
Corbyn, who used to be chairman of Stop the War, is expected to attend the fundraising dinner.
Former shadow cabinet ministers Tristram Hunt and Caroline Flint have also urged Corbyn to shun the event. Green MP Caroline Lucas has also resigned as a patron of Stop the War, citing concerns about the positions it has adopted.
However shadow culture secretary Michael Dugher said Corbyn should use this evening's fundraising to "have a word" with Stop the War's leadership. In an interview with The House magazine, Dugher said many of the group's activists thought "the wrong people won the Cold War".
A tweet and article published by Stop the War in the wake of the attacks on Paris suggested France had "reaped the whirlwind" of Western support for extremist violence in the Middle East.
Both were later removed and disowned by the organisation's leaders, but critics have highlighted a another article last week which argued jihadists were driven by a "spirit of internationalism and solidarity" akin to the International Brigades that fought in the Spanish Civil War.
In a statement published yesterday, Stop the War said it was under "unprecedented attack" from Labour MPs and others opposed to Corbyn's leadership of the party. It said its views were now "being routinely misrepresented by the Tory government, the right of the Labour Party and sections of the media".