NEW YORK – A well-known Saudi billionaire attacked Donald Trump on Friday, calling the presidential candidate "a disgrace not only to the GOP but to all America." Alwaleed bin Talal, who bought some of Trump's assets when the American tycoon ran into financial difficulties during the 1990s, also advised the frontrunner to "withdraw from the US presidential race as you will never win."
Talal's tweet was likely a response to the proposal to impose a travel ban on all Muslims entering the US, a suggestion Trump made on Monday in the wake of the San Bernardino shootings in California. Trump quickly hit back at his "dopey" tormentor, accusing him of interfering in the American political process with his father's cash.
The irony of accusing someone else of benefitting from family money appears to have been lost on Trump, whose success was built on his father's real estate business, worth an estimated $200 million when it was divided between his five children in the 1970s.
Trump has received widespread condemnation for his remarks, with American media, his own party and politicians around the world rounding on the Republican frontrunner. In the Middle East, where Trump has some business interests, the mogul's image was stripped from a golf development, while a large chain of department stores dropped products from Trump's home lifestyle collection.
The ban comments did not, however, diminished Trump amongst his supporters, his national approval numbers rising after he floated the policy idea.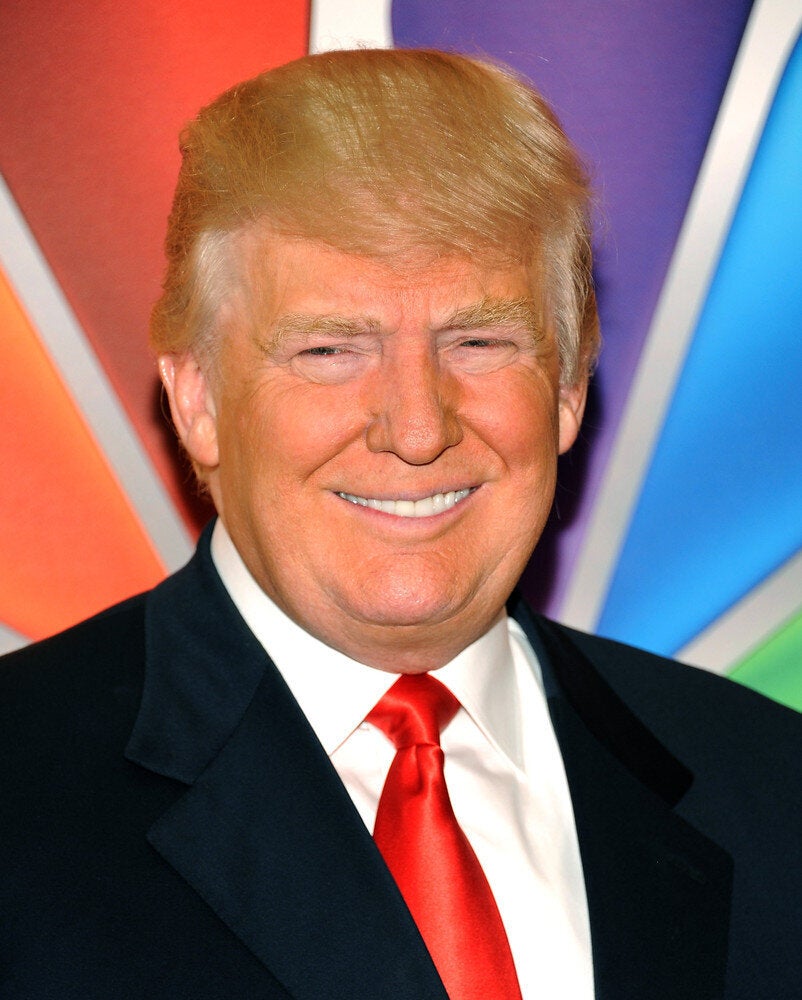 Donald Trump's Hair
Popular in the Community